Travel
Here's how The New York Times thinks you should spend 36 hours on outer Cape Cod
The publication recommended a bunch of places to eat and play in Wellfleet, Eastham, and Truro.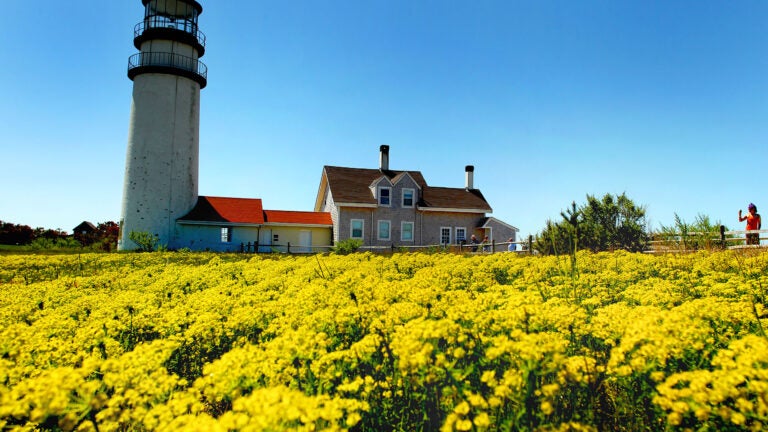 If you're trying to narrow down which Cape Cod spots to tackle during your next visit, The New York Times has done much of the work for you.
The newspaper of record focused on the outer Cape as part of its venerable "36 Hours" series, detailing things to do and places to eat while in Eastham, Wellfleet, and Truro, all located along the Cape Cod National Seashore.
"With towering dunes, strong surf and pine forests, the area feels more rugged and wild than the Mid Cape and less hectic than the tourist mecca (some might say trap) of Provincetown at the very tip," Lisa W. Foderaro wrote.
The publication highlighted other options for those who fear great white sharks at the area's beaches.
"While a dip in the ocean might not hold much appeal these days because of shark-fear, there are plenty of bay beaches and freshwater ponds for cooling off," Foderaro wrote, suggesting travelers head to Mayo Beach, "whose calm surface is flecked with lobster buoys and pleasure boats."
When it comes to food, the publication recommended a bunch of Wellfleet restaurants, including The Flying Fish for a breakfast of "Cape Cod scones," PJ's Family Restaurant for a "succulent" lobster, and Mac's Shack for fried classics such as fish and chips and whole-belly clams. It also mentioned the wine tastings at Truro Vineyards of Cape Cod and the craft chocolate at Chequessett Chocolate, both in North Truro.
Those who want to get physical can bike the Cape Cod Rail Trail or enjoy a nature hike at the Mass Audubon Wellfleet Bay Wildlife Sanctuary. If you'd like to climb a light house, you'll enjoy panoramic views from the top of Highland Light in North Truro.
For lodging, the Foderaro recommended the following Wellfleet spots: The Wagner at Duck Creek Hotel or Maurice's Campground.
Read the full New York Times article for more.