Travel
This low-cost, high-tech bus will begin service from Boston on Thursday
Bostonians have a new way to get to New York City.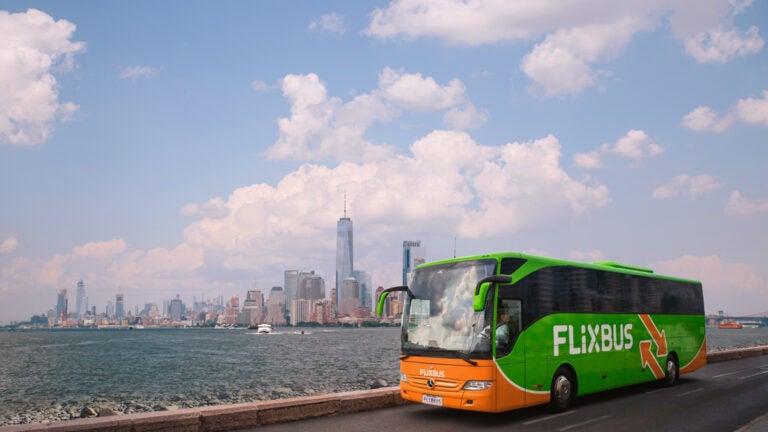 A new high-tech, bright green bus will begin taking travelers from Boston to New York City this week.
FlixBus, billed as "Europe's largest mobility startup," begins service in Massachusetts on Thursday with introductory fares for $4.99, according to a press release. The company, which launched in Germany in 2013 and expanded to 28 countries across Europe, has established 75 U.S. destinations since 2018.
The company offers buses with free Wi-Fi, power outlets at every seat, free state-of-the-art onboard entertainment via its FlixBus app, and live GPS tracking. The company also offers CO2 neutral tickets to offset carbon emissions.
"Our goal is to provide convenient and eco-friendly long-distance travel options and encourage people to park their cars," said Pierre Gourdain, managing director of FlixBus USA. "Since launching in the U.S. in 2018, FlixBus has created an entirely new demographic of bus travelers through a seamless app booking process, affordable prices and convenient stops, free Wi-Fi and more – 65 percent of first-time FlixBus users had never taken a long-distance bus. We want to bring this experience to more people in the Northeast region."
FlixBus riders heading to New York City can board at either 90 Traveler St. in Boston or at Tufts University three to five times daily. The trip to Manhattan takes 4 hours and 15 minutes and the trip to Washington, D.C. takes 12 hours and 40 minutes, with a transfer in New York City. The company plans to offer a direct route from Boston to Washington, D.C., in the coming months.
There is currently not an end date to the introductory rate, according to a representative of the company, but upon its conclusion the lowest ticket price will average $4.99. Prices will vary depending on seasonality and demand.
FlixBus doesn't own or operate the buses, but instead partners with local bus companies for daily scheduled service while it handles aspects of the business such as technology development, network planning, operations control, and marketing and sales. In Massachusetts, its partners are BMJ Trans Inc., Star Tag Inc., and Union Tour ExpressInc.
FlixBus tickets can be bought online or via the FlixBus App. For more information, visit flixbus.com.