Travel
Delta will fly from Boston to Rome starting in 2020
The service begins in May.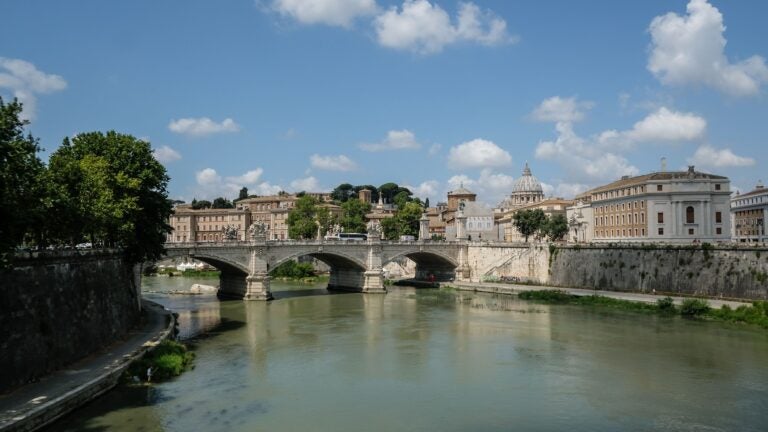 Bostonians who want to tour the Colosseum can fly there with Delta beginning in May.
The Atlanta-based airline announced Monday that it will add seasonal service from Logan Airport to Rome in 2020. Delta announced the new route at a ribbon-cutting ceremony at Logan, where the airline officially assumed operations at all 21 gates in Terminal A. The airline, which recently designated Boston as its newest hub, says it has nearly doubled its daily departures out of Boston since 2015.
"Boston is a tremendous international city, and Delta's ongoing investments here are delivering a truly world-class experience from ground to air," Ed Bastian, CEO of Delta, said in a press release. "From offering more international seats out of Boston than any other carrier to being the only airline at Logan with a fully dedicated terminal, we're continuing to set ourselves apart for customers in ways that only Delta and our nearly 2,000 Boston-based Delta people can."
The Rome service will depart from Logan at 5 p.m. daily and arrive 7:15 a.m. the following day. The service will run between May 21 and Sept. 2, and passengers will fly on an AirbusA330.
Other new trans-Atlantic flights Delta is adding in 2020 include new service to London-Gatwick and Manchester, a second daily flight to Paris, and extended seasonal service between Boston and Edinburgh, Scotland, and Lisbon, Portugal. You can view the times of all expanded trans-Atlantic flights here.
In July, Delta announced that, come November, all passengers flying coach internationally will enjoy services usually reserved for travelers seated in the front of the aircraft. Customers will receive welcome cocktails, hot towels, and bistro-style dining. The new service will be offered on international flights scheduled for 6 1/2 hours or longer, as well as shorter international flights where Delta One or Delta Premium Select is offered.