Travel
A Vermont resort ranks among the best in the country and world, according to Conde Nast Traveler readers
Plus, it nabbed first place among New England resorts.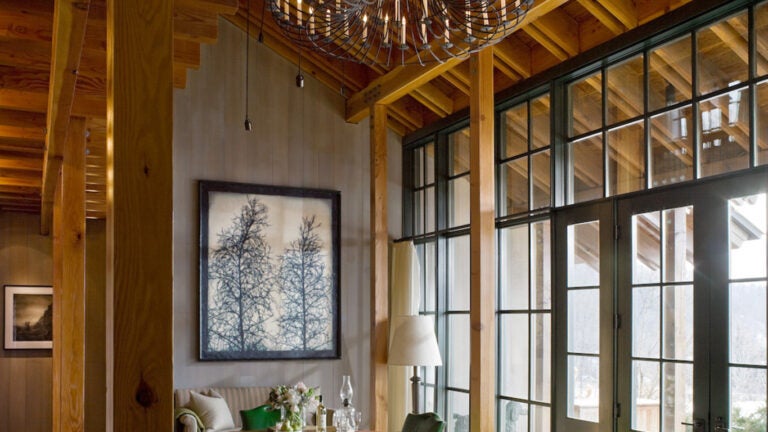 Conde Nast Traveler released its 2019 Readers' Choice Awards results on Monday, and Vermont — especially one five-star resort — won big.
Twin Farms Resort in Barnard, Vt. snagged the 48th spot as one of the 50 best resorts in the world, the fourth spot as one of the top ten resorts in the U.S., and the first spot as one of the top 25 resorts in New England.
With a 98.93 rating, the 18th-century farmhouse located just less than 80 miles from Burlington, Vt. is noted among Conde's readers for the guests' ability to customize meals by specifying dietary restrictions or preferences at the time of booking, having access to a guide and on-call chauffeur for outings near and far, and the simple pleasure of knowing a serving of milk and cookies is just a phone call away at any time of day. As an added historical bonus, the property once belonged to Nobel and Pulitzer Prize-winner Sinclair Lewis.
The main house sits on 300 acres, which provides a plethora of seasonal outdoor possibilities, including fall leaf peeping excursions, winter cross-country and downhill ski trips, spring hikes, and summer fly fishing in the resort's Copper Pond.
The farm was beat out by L'Horizon Resort & Spa in Palm Springs, Calif. as the best resort in the U.S., and topped by Sirikoi Lodge in Kenya as the top resort on Earth. On the New England list, it was joined by six other Vermont spots — Woodsotck Inn & Resort in Woodstock, as well as Stoweflake Mountain Resort & Spa, Stowe Mountain Lodge, Topnotch Resort, and Trapp Family Lodge, all in Stowe.