Travel
The largest cruise ship to ever port in Boston arrives later this month. Take a look inside.
The ship's name means 'wonder' in Italian.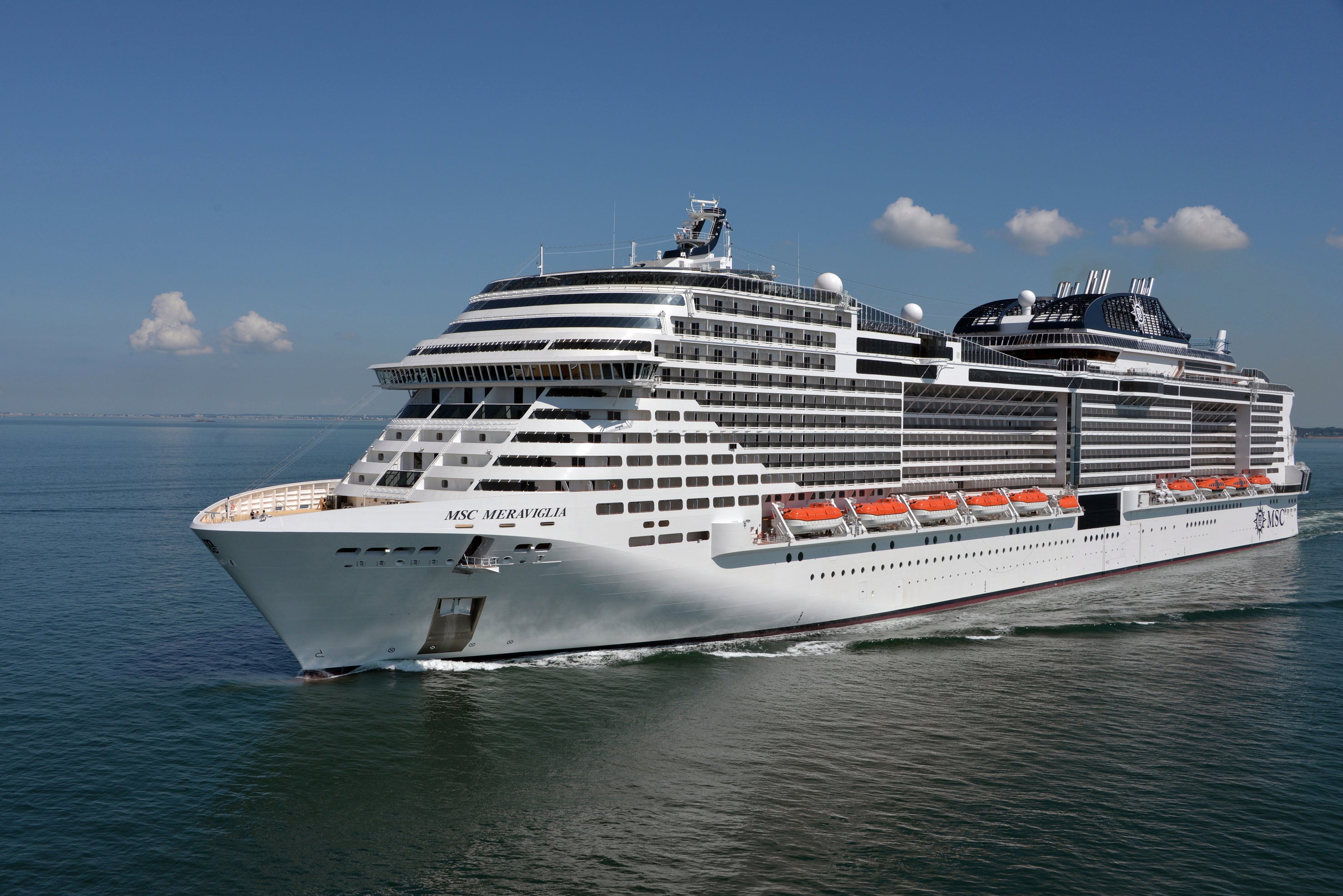 A cruise ship whose name means "wonder" in Italian will be the largest ever to port in Boston when it arrives Oct. 26.
The MSC Meraviglia, owned by Swiss-based MSC Cruises, first took to the water in 2017 and, during this inaugural North American trip, is the largest ship to port in Manhattan, Boston, Portland, Maine, and Bar Harbor, Maine. After the ship's stint in Boston, it will return to the Big Apple, departing Oct. 28 for its first Caribbean voyage.
The 19-deck ship is more than 1,000 feet long, weighs more than 171,000 gross tons, and can fit 4,488 passengers. The ship's offerings include 12 restaurants, 20 bars and lounges, four pools, a mini-mall, an aqua park, a casino, a theater, and a two-deck promenade with what's billed as "the longest LED dome at sea."
"We are so thrilled to welcome MSC Meraviglia, a truly beautiful ship, to the U.S. as she marks another major milestone for MSC Cruises in the North American market," said Ken Muskat, executive vice president and chief operating officer of MSC Cruises in the U.S., in a press release.
Galleria Meraviglia, the ship's Mediterranean-style indoor promenade, boasts a 5,200-square-foot LED screen with an atmospheric digital sky. Underneath, guests can stroll between restaurants, boutiques, bars, and stores.
The ship's atrium features a Swarovski crystal staircase.
The ship has 2,244 cabins and suites, most of which have balconies. The various types of rooms include connecting cabins for families and two-level suites.
The duplex suite is a two-deck stateroom with a living room on the first floor and a master bedroom on the second.
Some suites have a private balcony and whirlpool bath.
Among the culinary offerings are HOLA! Tapas Bar with dishes from Michelin-starred Spanish chef Ramón Freixa, an American steakhouse called Butcher's Cut, and the Jean-Philippe Chocolat & Café with treats by world-renowned pastry chef, Jean-Philippe Maury.
There's also Kaito Teppanyaki & Sushi Bar.
When hunger strikes, the ship's Marketplace Buffet is open 20 hours a day. It offers ethnic cuisine, healthy options, and more.
Guests looking to relax further can book services such as massages, body treatments, and facials in the ship's spa. There is also a gym, a hair salon, and a barber shop on board.
Those looking for exclusivity and privacy can book a stay within the MSC Yacht Club, the cruise line's all-inclusive "ship-within-a-ship" concept. These guests enjoy private amenities, such as this yacht club pool, as well as 24-hour butler service. 
A yacht club restaurant offers spectacular views.
Guests can gamble in the ship's casino, which seats 600 people.
Inside the ship's Broadway Theatre, which seats nearly 1,000 people, guests can watch live shows each night.
Two Cirque du Soleil at Sea shows, created exclusively for MSC Meraviglia, are performed in the ship's Carousel Lounge, which becomes a disco later in the evening after the show.
The ship has five kids' clubs for children ages 3 to 17. Programs for kids include an aqua park with three water slides, a Himalayan Bridge ropes activity, a 4D theater, two full-size bowling lanes, a teen room, and Lego rooms.
Teens can hang out in a bright, technology-filled room made just for them.
The ship's littlest guests can spend time in a Lego room.
There are three water slides in the ship's aqua park.
Guests can also take to the sky on the Himalayan Bridge ropes activity.