Travel
Boston has one of the best hotel bars in the world, according to Forbes
A hotel bar in Rhode Island also made the list.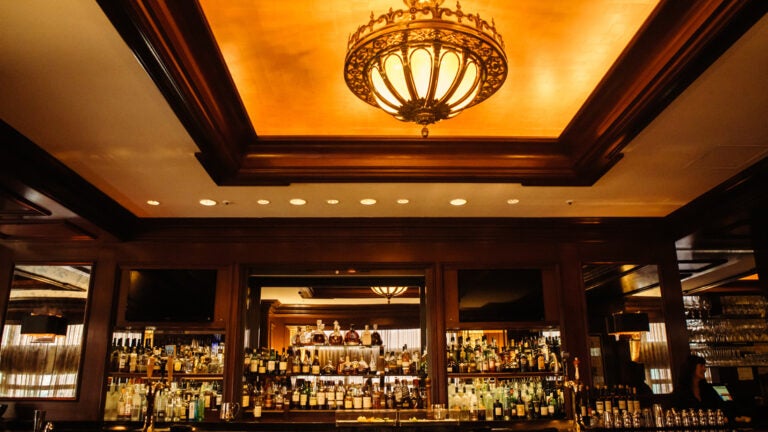 A five-star hotel on Boston's waterfront offers guests a world-class bar experience, according to Forbes.
Boston Harbor Hotel's Rowes Wharf Bar made Forbes Travel Guide's list of the world's 44 best hotel bars. The list was released earlier this month.
"Being named one of Forbes Travel Guide's Best Hotel Bars isn't just a matter of serving top-notch drinks or having a certain atmosphere; the venues had to demonstrate an exceptional beverage program, presentation and service," Forbes wrote.
Forbes had the following to say about Rowes Wharf Bar:
"The handsome bar boasts Boston's largest scotch collection, but it also takes pride in crafting cocktails like the Irish Rose (a mix of Tyrconnell Irish Whiskey, Boston Bittahs, angostura bitters, simple syrup, smoked rose buds). Either way, you can't lose."
Rowes Wharf Bar isn't the only New England hotel bar on the list. The Garden Room at Weekapaug Inn in Westerly, R.I., also made the cut.
"Sit in one of the antique Stickley chairs and savor a taste of New England at this bar with some comforting clam chowder or a fresh lobster roll, along with a Maple Bourbon Old Fashioned (Sapling maple bourbon from Vermont, water, bitters)," Forbes wrote.
The bars on the list scored high marks from the company's inspectors in luxurious bar standards, which includes beverage presentation, snacks, quality of napkins, and overall experience. The spots also received top marks in food and beverage quality standards, the latter of which involves well-balanced cocktails served at the right temperature.
Check out the entire list here.