Travel
Here are the newest restaurants and retailers to land at Logan Airport
Travelers have even more food options in the new year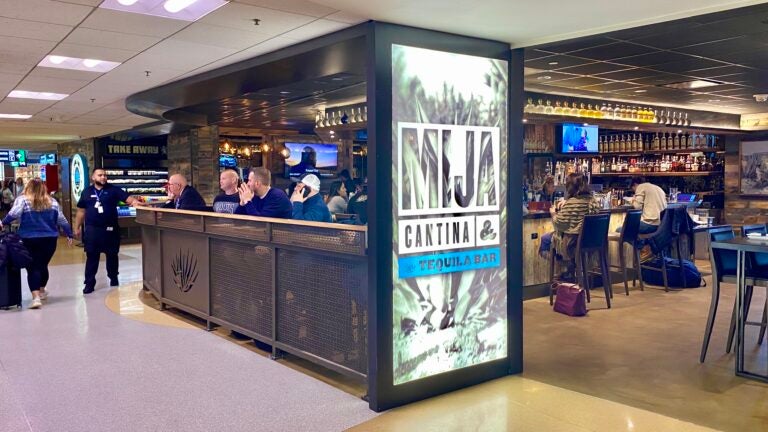 The eating and shopping options at Logan International Airport continue to grow for Boston travelers.
Monument Restaurant & Tavern, a Charlestown gastropub, opened a location in Terminal B, and Mija Cantina & Tequila Bar from Faneuil Hall Marketplace opened in Terminal C. Boston-based sports footwear and apparel retailer New Balance also opened a location in Terminal C. 
"We couldn't be happier to kick off 2020 with this latest group of iconic restaurants and retail concepts to our travelers," said Paul McGinn, president of MarketPlace Development, in a press release. "The progress we have made for the Boston Logan Concessions Program alongside our partners at Massport has been very well received. There is a lot of excitement around the diverse mix of both local and national offerings we have brought to Boston Logan over the past two years which is terrific to hear."
The new vendors will join the following places that opened toward the end of 2019: Davio's Northern Italian Steakhouse in Terminal C; the North End's Monica's Mercato in Terminal E; and Trade by James Beard Award-winning chef Jody Adams, Temazcal Tequila Cantina, and New England Collections, all in Terminal B.
In the coming weeks, the Boston Logan Concessions Program said it will announce more arrivals and opening details for the eateries Santarpio's, Alta Strada, and Not Your Average Joe's.
A Boston Public Market outpost is also slated to open later this year in Terminal C. The popular food hall will bring six vendors, plus a salad bar, grab-and-go snacks, and a full-service bar.