Travel
Those massive Ice Castles in New Hampshire have a January opening date
Guests will discover a new enchanted forest walk.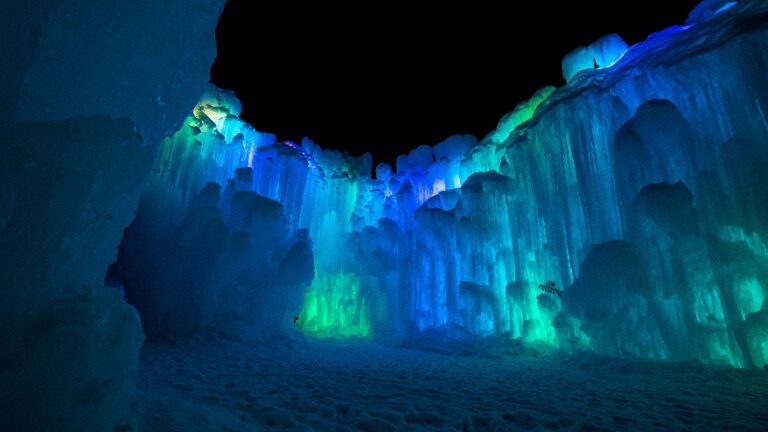 The massive Ice Castles in New Hampshire will open Jan. 10 with a new frozen feature for visitors this winter.
The 20 million pound attraction in North Woodstock, N.H., complete with slides, tunnels, archways, thrones, fountains, and LED lights that twinkle to music, will add a new enchanted walk through the forest. The walking path will include ice sculptures and plenty of photo opportunities.
"We look forward to bringing new winter experiences to New Hampshire and giving our guests even more unique ways to make winter memories together," Ryan Davis, Ice Castles CEO, said in a press release.
Guests can also hop on a horse-drawn sleigh ride that takes them through the forest and around the hand-built attraction.
Artists grow and harvest up to 10,000 icicles each day to make the attraction, according to the Utah-based company.
This is the attraction's sixth season in New Hampshire and second year at its new location in the Granite State. For the first five years, it was located at the Hobo Railroad in Lincoln. Hundreds of thousands of people have visited the castles since they first opened in New Hampshire in 2014, according to the company.
New Hampshire is one of six Ice Castles locations across North America. The others are in Utah, Colorado, Minnesota, Wisconsin, and Alberta, Canada.
Pre-paid tickets cost $16.99 for adults and $11.99 for kids (age 4 to 11) Monday through Thursday and $20.99 for adults and $15.99 for kids Friday through Sunday. Tickets at the door cost $20 for adults and $15 for kids Monday through Thursday and $25 for adults and $20 for kids Friday through Sunday.
Tickets will be available Monday on the attraction's website.