Travel
Conde Nast Traveler says 2 of the 'most haunted places in America' are in Massachusetts
A Connecticut lighthouse made the list as well.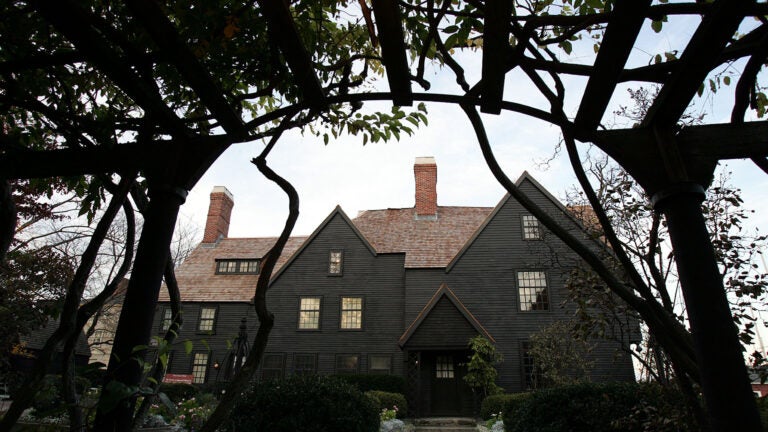 If Halloween has you hankering for some haunted fun, two Massachusetts locations are a sure bet, according to Conde Nast Traveler.
The House of the Seven Gables in Salem and the Lizzie Borden Bed and Breakfast Museum in Fall River are among the 30 most haunted places in America, according to the travel publication.
Salem's Haunted Happenings draw more than half a million visitors in October, and a key highlight is the 17th-century House of the Seven Gables, the inspiration for author Nathaniel Hawthorne's 1851 novel of the same name.
"Aside from its beautiful-yet-spooky facade, the house is surrounded by tales of paranormal activity and ghost sightings (all based on personal experiences of staff)," the publication wrote.
The Lizzie Borden House is where Andrew and Abby Borden were murdered with a hatchet in 1892. Their daughter Lizzie was charged but later acquitted of the murders.
"Guests and employees have reported all kinds of strange activity in the house, including weeping and footstep sounds, an apparition in Victorian-era clothing wandering the halls, doors opening and closing, and muffled conversations coming from vacant rooms,"CNT wrote.
One more New England spot made the list: Sheffield Island Lighthouse in Norwalk, Conn.
The 1868 10-room, Victorian-style lighthouse, which guests can visit by ferry from South Norwalk, has had several "mysterious happenings," according to CNT, such as "mystical music coming from the shores, distant cries for help, and the sound of a foghorn — despite there being no foghorn on the island." According to the publication, some believe the sounds are the ghost of Captain Robert Sheffield, who originally bought the island in the early 19th century and had a knack for "weird" musical instruments.
You can check out the entire list here.