Travel
These are the 6 creepiest places in New England, according to the Travel Channel
One is a bed and breakfast in Massachusetts.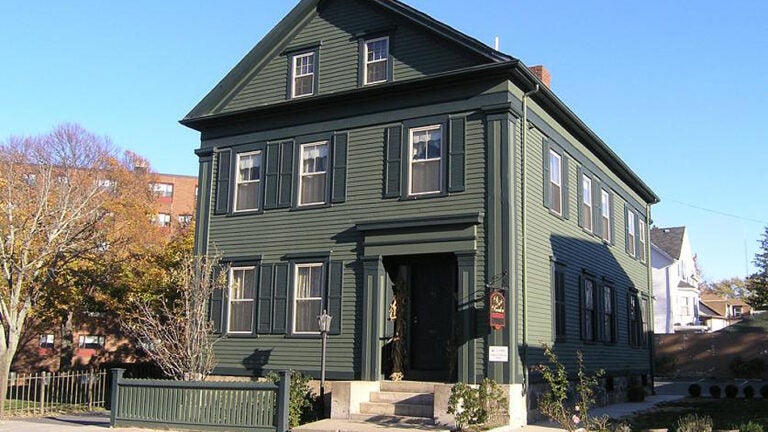 New England travelers in search of the creepiest adventures in the region this Halloween can head to a bed and breakfast in Massachusetts, a haunted bridge in Vermont, a former film set in a Maine cemetery, and more, according to the Travel Channel.
The Travel Channel determined the creepiest places in all 50 states and called out the creep factor at the following six New England spots: the Lizzie Borden House in Massachusetts, Mount Washington Hotel in New Hampshire, Mount Hope Cemetery in Maine, Mark Twain House in Connecticut, Emily's Bridge in Vermont, and Providence City Hall in Rhode Island.
The Lizzie Borden House in Fall River, a bed and breakfast and museum, is where Andrew and Abby Borden were murdered in 1892. Their daughter Lizzie was charged with the crime and later acquitted. "Those who have spent the night have reported hearing a woman crying and seeing apparitions," wrote the Travel Channel.
The 1902 Mount Washington Hotel in Bretton Woods, N.H., built by Joseph Stickney, is reportedly haunted by his widow Carolyn, according to the Travel Channel, which wrote: "Hotel staff have reportedly spotted her descending the stairs for dinner, and have also noticed lights inexplicably turning on and off in one of the towers."
You can't spend the night at the historic Mark Twain House in Hartford, Conn., but you can take a graveyard shift ghost tour at the property. The home, where the famous author lived from 1874 to 1891, "is said to be haunted by a 'lady in white,'" according to the Travel Channel.
Over in Stowe, Vermont, Emily's Bridge, also known as Gold Brook Bridge, is the spot where a girl named Emily was stood up by her lover and flung herself from the rafters, according to the Travel Channel, and so visitors have reported "seeing scratch marks appear on vehicles, hearing footsteps and spotting a white apparition."
You can walk the former set of a horror movie when you visit Mount Hope Cemetery in Bangor, Maine, which is where the 1989 movie "Pet Sematary," based on Stephen King's 1983 novel of the same name, was filmed. According to the Travel Channel, "actual gravestones in the cemetery inspired the names of some of his most well-known characters."
Finally, in Rhode Island,  Providence City Hall is believed to be haunted by former mayor Thomas Doyle, according to the Travel Channel, and "staff have reported elevators operating on their own, furniture moving by itself and unexplained whispers in empty rooms."