Travel
A coastal Massachusetts town is among the 20 best places to visit worldwide in 2020
"Get ready to party like it's 1620."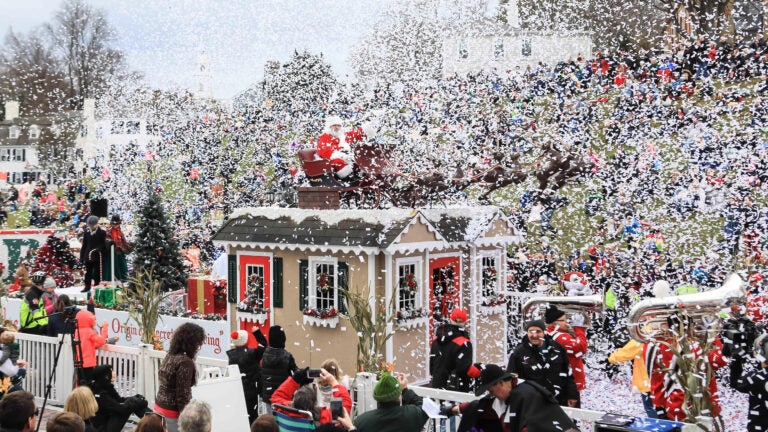 A Massachusetts seaside town gearing up for a big anniversary celebration was just named among the top places on the planet to visit in 2020.
Plymouth, which will celebrate the 400th anniversary of the Mayflower next year, was named among the 20 best places to go in 2020 by Frommer's. It is the only New England locale on the list.
The publication's writers and contributors sought out "less-trampled" destinations for this year's list and compiled the travel guides "that nevertheless have no shortage of culture, adventure, food, and scenery worth spending your vacation budget on."
"Get ready to party like it's 1620," Frommer's wrote about travelling to Plymouth.
Plymouth was selected alongside Plymouth, England, since they are "the starting and ending points of the Pilgrims' historic journey" and will host the largest celebrations next year of the 1620 Mayflower voyage.
Here's what Frommer's said about why travelers should visit Plymouth, Mass.:
"Plymouth Harbor will welcome the return of the newly renovated Mayflower II, a replica of the 17th-century ship. Alongside the pomp and circumstance, venerable attractions such as Plymouth Rock and Plimoth Plantation, a living history museum where costumed interpreters take guests back in time, are essential stops before attending America's Hometown Thanksgiving Parade in November."
In September, Rough Guides named Massachusetts one of the 100 best places on Earth due, in part, to Plymouth and the upcoming anniversary celebration.
Check out the entire Frommer's list of best places to go in 2020.