Travel
A New England city ranks among the 10 most romantic holiday destinations
Gilded Age mansions up the city's romance factor, according to Fodor's.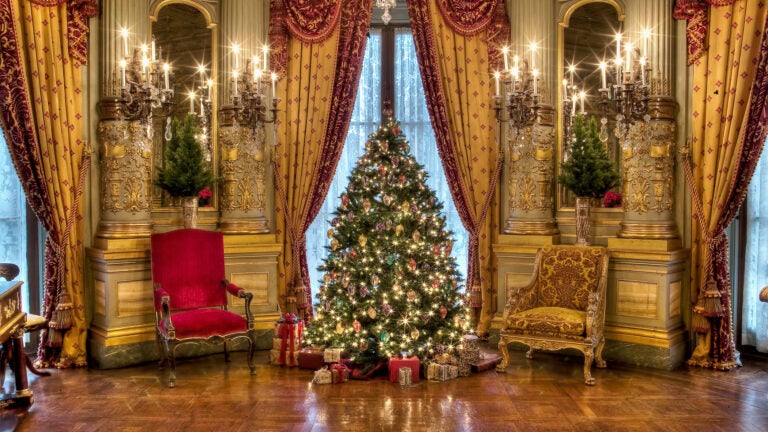 Move over, Valentine's Day. December is full of romantic opportunities at "Christmas towns" across the nation, including one in Rhode Island, according to Fodor's.
Newport, R.I., ranked No. 9 on the publication's list of 10 "most romantic U.S. destinations to spend the holiday season," which posted on Monday. The No. 1 city for romance in December is New York City, which Fodor's called "as iconic and romantic as they come."
Here's what Fodor's had to say about visiting Newport this month:
Add a dash of Gilded Age romance to your holiday in the harbor town of Newport. The Newport Mansions — built by the rich-and-famous at the turn-of-the-20th-century — offer  Holiday Evenings at the Newport Mansions, including live music, refreshments, and the chance to stroll exquisitely decorated, softly lit rooms. Here, too, you can attend the Governor's Ball, take a Holiday Lantern Tour of Newport's old town, and stroll among twinkling lights along the harbor's Victorian-age avenues. There's no shortage of cozy eateries to share a table for two — try White Horse Tavern, America's oldest tavern (1673), super comfy with a roaring fire, low beamed ceilings, and delish seasonal dishes on the menu. Then unwind in your très chic room and seductive ocean views at The Chanler at Cliff Walk, perfect for a romantic tryst.
Check out the entire list of romantic cities during the holidays.