Travel
You can soon travel by seaplane from Boston to New York
The trip will take about an hour.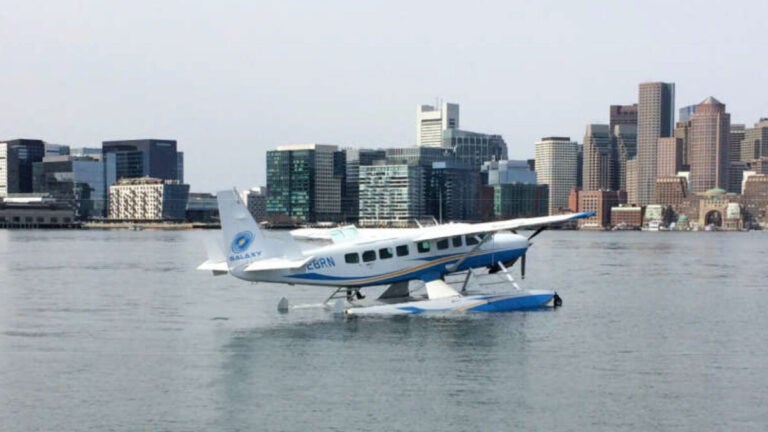 Bostonians can soon get to New York City via seaplane from Boston Harbor.
The seaplane service will operate for a one-year trial period, according to the Boston Planning and Development Agency, which voted Thursday night to change the Boston Waterboat Marina's license to accommodate seaplanes during the trial period.
Passengers will access the seaplanes, run by Cape Air, at Boston Waterboat Marina on Long Wharf. Flights will land and take off from the water adjacent to Logan International Airport.
Cape Air has received federal approval from the United States Coast Guard and Federal Aviation Authority to run the service, and "conducted a community process with residents and stakeholders" prior to the vote, the board wrote in a press release.
Cape Air chief executive Dan Wolf told The Boston Globe last month that the service will take up to nine passengers from Boston to Manhattan in about an hour.
As part of the agency's terms and conditions, Cape Air will be the sole service provider during the trail period and can operate up to four roundtrip flights per day. The seaplanes cannot dock overnight or refuel at Long Wharf, and any land-based signage must be reviewed by the agency's board. Also, the seaplanes must yield to ferry traffic and be "subordinate to existing waterborne ferry schedule uses." Cape Air and Boston Waterboat Marina also must meet with ferry operators each month "to discuss operational issues and logistics."
Wolf told The Boston Globe that flights will cost in the $400 range — comparable to the walk-up fare for the New York shuttle flights at Logan Airport — and could begin as soon as March.
"The Agency will continue to review community feedback during and after Cape Air's one-year pilot," the agency wrote.