Travel
A Boston hotel just earned 5 diamonds from AAA
The Boston Harbor Hotel represents "the upper echelon of the hospitality industry," according to the agency.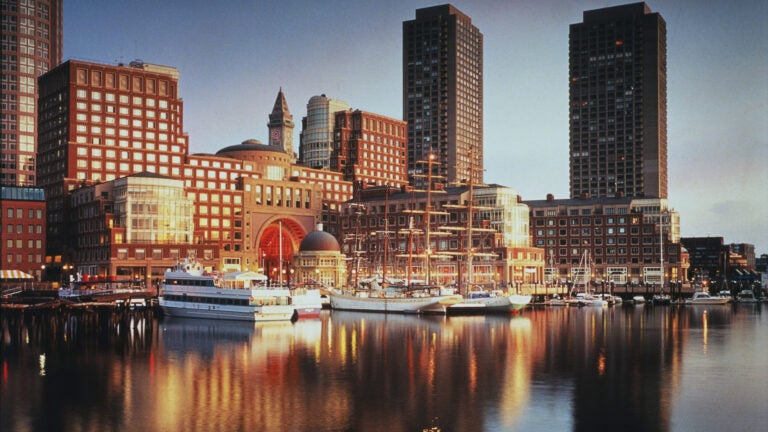 A luxurious hotel on Boston Harbor offers a "once-in-a-lifetime experience" and just earned AAA five-diamond status, the agency announced Wednesday.
Boston Harbor Hotel is one of six hotels and five restaurants across the U.S., Canada, Mexico, and the Caribbean that are new to AAA's 2020 Five Diamond list. Boston Harbor Hotel was upgraded from its previous four-diamond designation.
The five-diamond properties now total 119 hotels and 67 restaurants. The hotels make up .04 percent of the nearly 27,000 AAA diamond lodgings, according to AAA, and are noted for "world-class luxury, amenities, and indulgence for a once-in-a-lifetime experience."
"AAA Five Diamond hotels and restaurants represent the best of AAA's transformed Diamond Program," Stacey Barber, AAA's executive director of travel information and content, said in a press release. "These hotels and restaurants consistently exceed expectations by providing their guests highly personalized, memorable experiences. They truly represent the upper echelon of the hospitality industry."
To earn five-diamond status, the hotels must pass a "rigorous evaluation" that includes unannounced inspections, anonymous overnight stays, and careful review by a panel of industry experts.
Here's what AAA had to say about Boston Harbor Hotel:
"Gracious hospitality is prevalent at this luxury hotel, which merges modernity and classic décor. The guest rooms offer a supremely luxurious experience with a view of marina activity and local marine life from Boston Harbor's Rowes Wharf."
The other new AAA five-diamond hotels on the 2020 list are the Four Seasons Resort Scottsdale at Troon North in Scottsdale, Ariz.; Hotel Bel-Air in Los Angeles; Hotel Xcaret Mexico in Playa del Carmen, Mexico; Mandarin Oriental, Canouan, in Canouan, St. Vincent and the Grenadines; and Unico 20˚N 87˚W Hotel Riviera Maya in Akumal, Mexico.
AAA inspectors evaluate nearly 60,000 properties per year — nearly 27,000 hotels and more than 30,000 restaurants — across the U.S., Canada, Mexico, and the Caribbean to determine the diamond designations: approved, three diamond, four diamond, and five diamond. All diamond properties are re-evaluated annually.
Other Massachusetts hotels with five-diamond status: Four Seasons Hotel Boston; Mandarin Oriental, Boston; and The Ritz Carlton, Boston.
Earlier this month, Boston Harbor Hotel was named among the 10 best hotels in Massachusetts by U.S. News & World Report and among 41 hotels across the U.S. that have consistently ranked in the top 10 percent since the publication's inaugural ranking in 2011.