Travel
This budget airline at Logan Airport will begin temperature screenings June 1
Passengers will be screened using a touchless thermometers prior to boarding.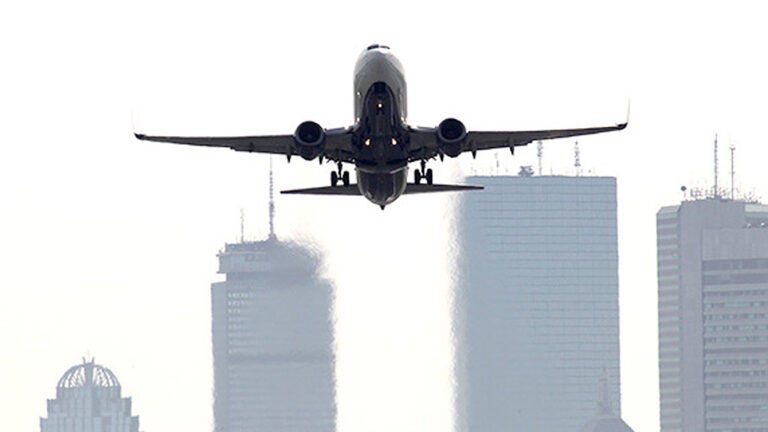 In an effort to protect passengers and employees during the coronavirus pandemic, Frontier Airlines will begin temperature screenings of all crew members and passengers beginning June 1, the carrier announced Thursday.
The Denver-based budget airline, which flies out of Logan International Airport, will deny boarding to anyone with a temperature of 100.4 degrees Fahrenheit or higher, according to a press release.
"The health and safety of everyone flying Frontier is paramount and temperature screenings add an additional layer of protection for everyone onboard," said Barry Biffle, Frontier Airlines CEO, in a press release. "This new step during the boarding process, coupled with face coverings and elevated disinfection procedures, will serve to provide Frontier customers an assurance that their well-being is our foremost priority and we are taking every measure to help them travel comfortably and safely."
Passengers will be screened using touchless thermometers prior to boarding, according to Frontier, and if they have a temperature, they'll be given time to rest before they are checked again. If they still have a temperature after the second temperature check, a Frontier agent will work with the passenger to rebook travel on a later date. Employees will also be sent home if their temperature is 100.4 degrees or higher at the beginning of their shift.
Frontier believes airports should do the temperature screenings, according to the press release, and "the Transportation Security Administration and airport authorities may be working to lay that groundwork." Until then, the company wrote, Frontier will conduct its own temperature screenings.
Frontier joined other U.S. airlines in mandating face coverings this month, with customers covering up beginning on Friday.
On Wednesday, Frontier scrapped plans to charge passengers $39 for a guarantee that they could sit beside an empty middle seat after criticism that the airline was profiting from safety.