Travel
Trustees of Reservations opens 13 more Mass. properties
"I have received hundreds of letters and emails describing how much these properties are loved and appreciated."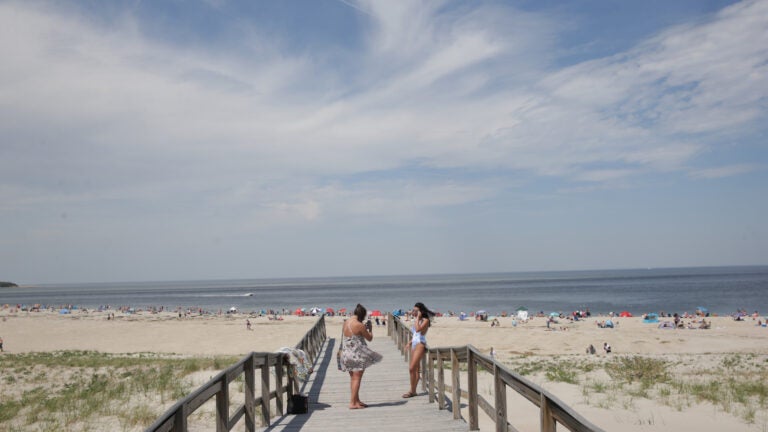 The Trustees of Reservations reopened 13 more properties on Thursday, the latest in a list of properties that have reopened since last month.
Popular properties Crane Beach in Ipswich, deCordova Sculpture Park and Museum in Lincoln, Naumkeag in Stockbridge, Fruitlands Museum in Harvard, and World's End in Hingham opened in May.
Due to their popularity, those properties were opened "in a controlled and limited manner that will ease overcrowding, ensure social distancing, and keep both visitors and staff safe by staying aligned with the governor's stay at home order, which calls for local use only," according a press release.
Barbara Erickson, Trustees president and CEO, wrote in the release that she received "hundreds of letters and emails describing how much these properties are loved and appreciated." Parking lots for those properties are limited to less than half capacity, and visitors must buy parking passes online for the entire day or a specific window of time, depending on the property.
The 13 properties that reopened on Thursday are: Appleton Farms Grass Rides and Greenwood Farm, both in Ipswich; Chase Woodlands, Noanet Woodlands and Peters Reservation, all in Dover; Fork Factory Brook and Rocky Woods in Medfield; Monument Mountain in Great Barrington; Norris Reservation in Norwell, Ravenswood Park in Gloucester; Stevens-Coolidge Place in North Andover; and Ward Reservation and Weir Hill, both in Andover.
Of these properties, Appleton Farms Grass Rides, Monument Mountain, Noanet Woodlands, Rocky Woods, and Ward Reservation will now charge non-members a parking fee in order to pay for the additional employees needed to monitor and prevent overcrowding, according to the Trustees
The Trustees had previously opened 15 other properties. They are: Agassiz Rock in Manchester-by-the-Sea, Francis William Bird Park in Walpole, Eleanor Cabot Bradley Estate in Canton, Chesterfield Gorge in Chesterfield, Long Hill in Beverly, Lowell Holly in Mashpee, The Mission House in Stockbridge, Mount Warner in North Hadley, Noon Hill in Medfield, Peaked Mountain in Monson, Rock House Reservation in West Brookfield, Rocky Narrows in Sherborn, Shattuck Reservation in Medfield, Two Mile Farm in Medfield, and Whitney and Thayer Woods in Cohasset.
The Trustees is asking visitors to only visit sites near where they live and noted that buildings, including bathrooms, will be closed in nearly all locations.
At Crane Beach, where guests must buy passes in advance online, the bathrooms are open "with significant capacity controls," according to the Trustees. There will be no on-site transactions, and visitors without passes will be turned away. Outdoor showers and water fountains are unavailable and the snack shack is closed, but guests can bring their own food and drink.
Here are the social distancing guidelines visitors must follow on all open properties, according to the Trustees:
Wear a face covering if you are over the age of 2;
Limit visits to open Trustees properties in your respective town or neighborhood;
Stay at least six feet away from other visitors, including stepping aside on the trail to let others pass;
Where dogs are allowed, keep them on leashes and away from other visitors;
Return during a less busy time if a parking lot is full.
The Trustees, a nonprofit conservation organization in Massachusetts, closed all of its properties on March 24 due to the coronavirus pandemic. The Trustees has now reopened 107 of its 119 properties to the public.
Guests can reserve parking passes at thetrustees.org/COVID19 and view a full list of open Trustees properties.