Travel
'She was pretty emotional about it': What a Boston travel company gifted moms working on the front lines
Jennifer Morgan, a nurse at Massachusetts General Hospital and mother of five, won a $1,000 gift card for travel.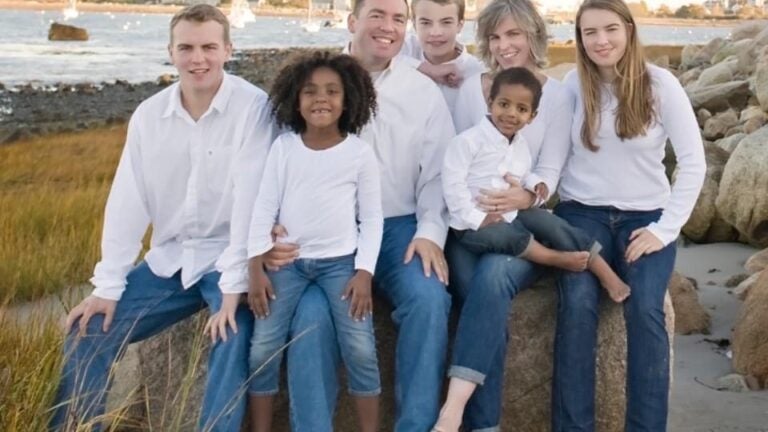 Jennifer Morgan, a registered nurse at Massachusetts General Hospital, was unable to spend Mother's Day with her five children because she was hospitalized due to an illness.
Then she received news on Sunday that brought her to tears — she had won a Mother's Day giveaway by Boston travel company Bernard & Hawkes, which awarded her a $1,000 gift card good for a future getaway. Three other winners received a $500 gift card.
"She was pretty emotional about it," said her husband, Jason Morgan, a lawyer. "The gift was more about the recognition and appreciation than it was the physical monetary amount of it."
When Bernard & Hawkes, which helps travelers "discover the magic of the region" by curating New England getaways, asked the community to nominate mothers on the front lines of the coronavirus pandemic for the Mother's Day giveaway, hundreds of nominations poured in, including several for Jennifer, said Emily Bernard, who is co-founder of the company along with Ethan Hawkes.
"For Jen, we wanted to do something extra special because we were so moved by the many, many submissions she received," Bernard said. "We heard from her family, colleagues, friends, patients, former patients. It is clear that this is a woman who had an incredible impact."
Jennifer, a registered nurse working the COVID-19 floor at Massachusetts General Hospital and a sexual assault nurse examiner for the state, has only been a nurse for four years, Jason said. The couple met at The College of William and Mary in Virginia and she worked as a buyer at Macy's before becoming an at-home mom to their five children ages 28, 25, 21, 13, and 10, he said. The couple adopted their two youngest children from Ethiopia. In her 40s, Jennifer decided she wanted to become a nurse and earned her degree from UMass Boston, Jason said.
After her first day on the job, Jason recalls asking his wife what she liked most about being a nurse, to which she replied: "The patients. I really enjoy getting to know the patients."
"She's extremely passionate, non-judgmental," he said. "She learns about you, what you need, and delivers what you need physically and emotionally."
As a mom, she does the same, Jason said.
"She's the most vocal advocate for her kids," he said. "She's very connected to what they're doing, very connected to what needs they have and addresses the needs."
After working with patients in end-of-life situations, she became passionate about addressing the needs of the terminally ill, Jason said, and researched and proposed a "No One Dies Alone" program for her hospital, due to roll out this summer.
"Then, quickly, you had these issues of people dying alone on a larger scale," he said, due to the pandemic.
Jennifer keeps working on the program, though she has been battling her own health issues — she was hospitalized a week ago with migraines, nausea, loss of weight, and facial numbness and tested negative three times for COVID-19 before learning she had meningitis, Jason said. Jennifer is doing better, he said, and hopes she'll return home within the next few days.
As for where the couple will travel with the gift card, Jason said they haven't had a chance to discuss it yet because they've been so focused on Jennifer's health.
Bernard said the women have plenty of time to book getaways — which the company will help plan — because the gift cards are good until Dec. 31, 2021.
"It's been really extraordinary to read their stories," said Bernard. "It's been very humbling to see the strength of the moms in our community and the lengths that they are going to keep us safe, to keep our systems running, to keep food flowing through our households. It's just inspiring to see the resilience that these moms have and we're proud to do our part to help tell their stories and give a few of them a bit of a break."
The other three winners of the giveaway are, Angela Ferrari, a certified nurse midwife from Natick, Nancy P., a primary care physician in New Hampshire, and Tracy S., a grocery store manager from Pennsylvania. They all received a $500 gift certificate for a Bernard & Hawkes trip. All four winners will also receive a gift box of "self-care goodies for relaxing at home" from New England company Gus & Ruby. As part of the giveaway, Bernard & Hawkes is also donating $1,000 to Rosie's Place, Bernard said.
You can read the women's stories here.