COVID
JetBlue to block middle seats through July 6
The airline announced the social-distancing measure on Wednesday.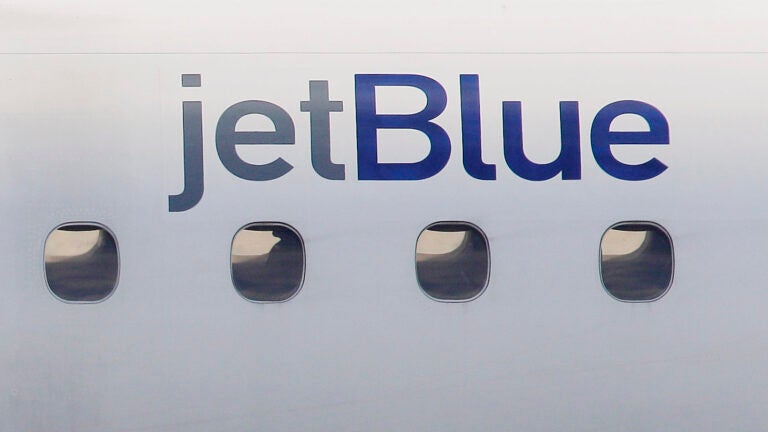 Passengers flying JetBlue can "spread out" through early July, the airline announced Wednesday.
The airline, Logan International Airport's largest carrier, will block middle seats on its Airbus aircraft and aisle seats on its smaller Embraer 190 aircraft, according to a press release. However, passengers traveling together may sit in those seats, the airline noted.
JetBlue will keep the seat-distancing measure in place through at least July 6.
"We're known for generous legroom and space, and now more than ever, those choosing to travel want as much space as possible," said Joanna Geraghty, president and chief operating officer for JetBlue. "We are pleased to extend our efforts to keep seats free and help everyone onboard spread out."
The changes are all part of the airline's new "Safety from the Ground Up" program, which focuses on four areas: healthy crew members; clean air and surfaces; more space, fewer touch points; and travel flexibility.
JetBlue will begin checking the temperature of pilots and in-flight crew members during the first week of June and roll out electrostatic sprayers to fog the inside of aircraft "soon," according to the airline.
In other measures to keep passengers safe, JetBlue is implementing touchless check-in and self-boarding gates, as well as back-to-front boarding to minimize passing others in the aisle, the airline wrote. Passengers will also use their personal devices as remotes for seatback screens on select planes and receive pre-sealed snack and beverage bags and pre-packaged meals.
JetBlue was the first U.S. airline to require that all passengers wear face coverings, a rule that went into effect May 4.
You can read more about the "Safety from the Ground Up" program on the airline's website.