Travel
Airbnb CEO: Travel is going to be 'more intimate, more local'
The travel executive shared his predictions for the future of the industry with "Today."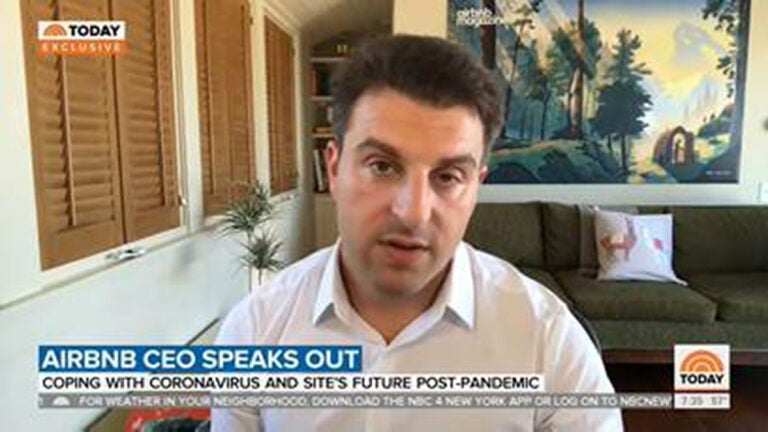 Travelers will seek intimate, local experiences this year due to the coronavirus pandemic, Airbnb's CEO told the "Today" show on Friday.
Brian Chesky, co-founder and CEO of Airbnb, told "Today" that, while he's not sure what the world of travel will look like in a year or two, in the immediate future he doesn't expect people to venture too far.
"I think travel is going to shift," Chesky said. "It's going to be smaller. It's going to be more intimate. It's going to be smaller towns, smaller communities, more intimate, more local."
Chesky also said cleanliness is a top priority for U.S. travelers right now, according to an Airbnb survey.
Airbnb implemented new cleaning protocol in May. The guidelines include using personal protective equipment and disinfectants approved by regulatory agencies and a 24-hour waiting period between rentals.
"Our entire industry of travel is going to be now upheld to a higher standard of quality," he said.
Earlier this month, Chesky was forced to lay off about a quarter of his workforce.
"These are people that we loved," Chesky said. "I didn't want them to think that, somehow, because a pandemic hit, and our business was hit hard, and will be half the size this year as we thought, that somehow they had anything to do with that.
The employees received several months of severance pay and help finding new jobs.
"This is a storm," Chesky said. "But, like all storms, it will end. And we are going to be ready when travelers are back and, hopefully, that starts this summer."