Travel
American Airlines CEO: 'We are definitely seeing more demand'
"More and more people are feeling more comfortable each day," the executive said this week.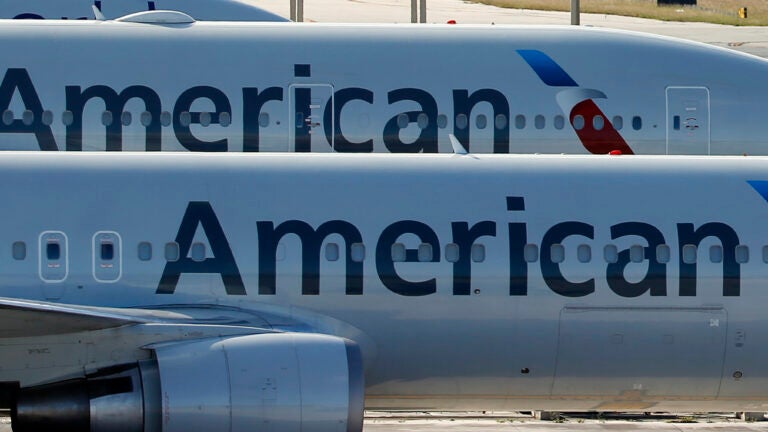 The CEO of American Airlines said during a Wednesday conference call that demand for air travel has increased.
Doug Parker, the airline's CEO, said that flights were 56 percent full over Memorial Day weekend during the Bernstein Strategic Decisions conference.
"We are still flying 20 percent of our schedule, but on that much-reduced schedule we are definitely seeing more demand than we were seeing in prior months," Parker said.
In April, flights were only 15 percent full, he said.
"We recognize we're a long way off from a full recovery, but we certainly believe that the worst is behind us and we're on the uptick," he said.
The airline has enhanced cleaning procedures, adjusted airport procedures, required passengers to wear masks, and temporarily relaxed seating policies, Parker said. On Wednesday, the airline announced it will notify customers when flights fill up so, if they're uncomfortable with that, they can move to a less-full flight if available, Parker said.
American has also extended its change fee waiver through June 30.
"More and more people are feeling more comfortable each day," Parker said. "But we need to get to a point where all Americans are comfortable flying, as they should be."
Parker said he hopes to avoid furloughing workers come October when payroll support for employees through the CARES Act ends.
"I know that sounds like a stretch," he said. "It's a goal. It's not a commitment to the team."
He said given that nearly 40,000 employees have opted for early retirement, a reduced work schedule, or partially paid leave, "I'm not sure that we can't do that."
When asked about possible bankruptcy, Parker was clear: "Bankruptcy is failure, and we're not going to do that."