Travel
Boston Harbor Hotel details the 'subtle and significant' changes to expect when it reopens
Valet parking, breakfast buffets, and bottle service will be no more when the hotel reopens June 26.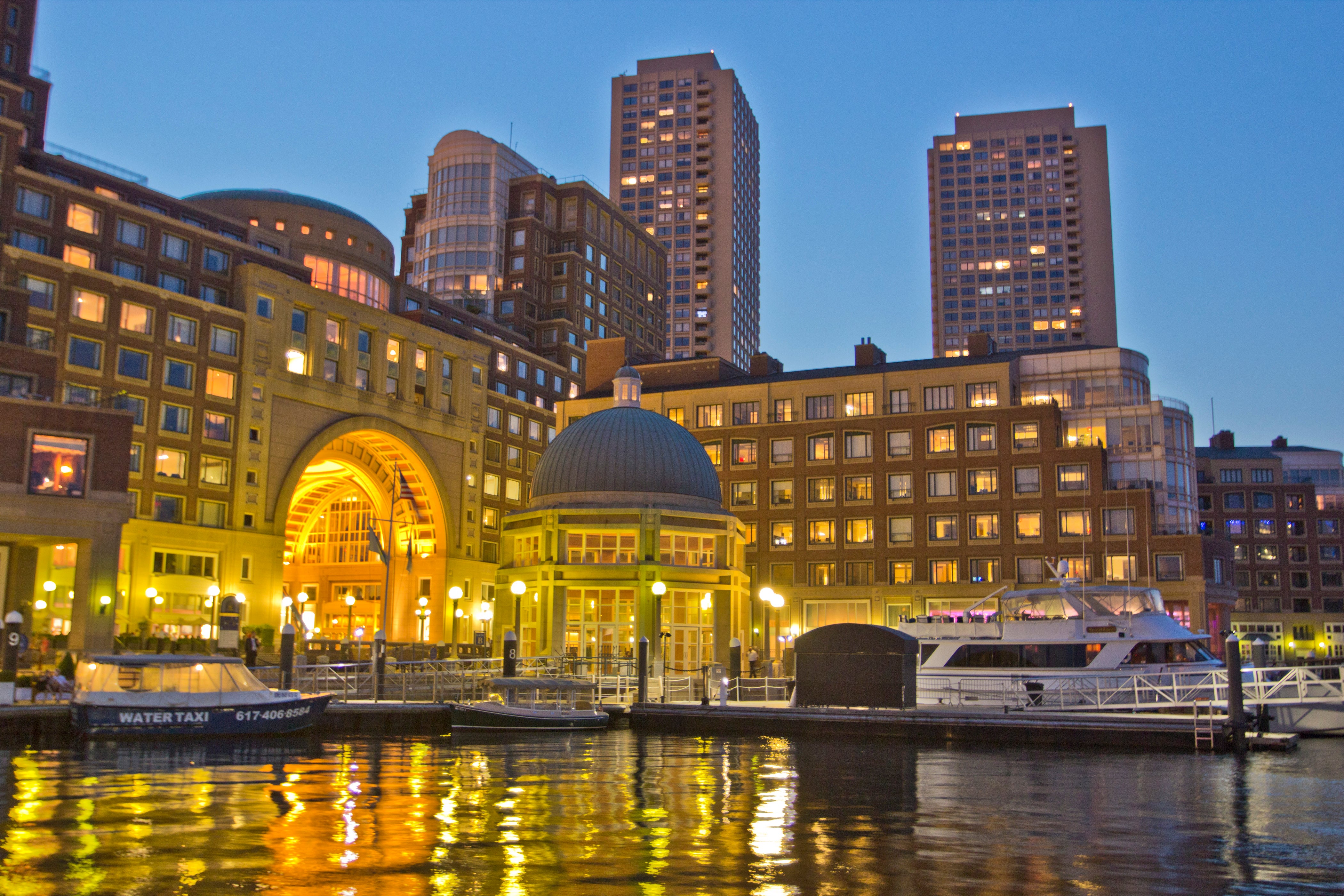 Boston Harbor Hotel will reopen June 26, the luxury waterfront hotel announced on Wednesday, with "changes both subtle and significant."
Hotels, motels, and lodging in Massachusetts reopened Monday during Phase 2 of the state's four-phase reopening plan. Gov. Charlie Baker and Lt. Gov. Karyn Polito announced the guidelines for reopening lodging  on May 29.
In a document posted on its website, the hotel outlined the changes it has made in the categories of health and safety, cleaning, and guest experience.
"Where necessary, we have modified our operation to enhance cleanliness and promote appropriate social distancing," Stephen Johnson, the hotel's general manager and managing director, said in a statement. "For those of you who visit us regularly, you will find changes both subtle and significant, and there are a handful of services that have been temporarily suspended pending future guidance."
Suspended services include valet, car, turndown, and bottle services, as well as self-serve food and beverage stations. The hotel's Rowes Wharf Health Club & Spa will remain closed until further notice. The state's reopening guidelines indicated that onsite restaurants, pools, gyms, spas, and other amenities may operate only when the same categories are authorized to operate elsewhere.
The hotel outlined the different ways in which the guest experience will change. In the absence of valet service, guests will be instructed to self-park at Rowes Wharf Garage. As guests approach the hotel, doors will be propped open or opened by employees to discourage touching surfaces. Employees will not be allowed to open car doors or taxis for guests.
Once in the lobby, guests will wait in queues designed for six feet of social distancing and remote check-out will be encouraged to reduce traffic. Bell carts will be sanitized after each use, and no more than two guests at a time can ride an elevator. Rooms will be treated with electrostatic sprayers prior to check-in, and, after guests check out, rooms will be "held out of inventory for 36 hours before cleaning," according to the hotel. Rooms will have hand sanitizer and wipes, packaged amenities, extra pillows and blankets only by request, and electronic — rather than physical — papers and magazines. Guests may opt out of daily housekeeping services.
When it comes to dining, seating capacities will be reduced to maintain social distancing, diners will receive single-use menus, single-serve condiments, and wrapped straws. Also, single-use paper napkins and silverware will be available upon request. Bottle service will be discontinued, and wait staff will deliver checks with pens that are sanitized after each use.
Guests ordering room service may request workers deposit food on tables in the hallway or else servers will deliver food wearing masks and gloves. All condiments will be single-use and guests may request single-use paper napkins, utensils, and plastic containers. Minibar products will be sanitized prior to check-in, and all in-room glassware and coffee cups will be replaced by single-use, wrapped ones.
"We will actively monitor and amend our operation to ensure a continued focus on the health and safety of our guests and associates," Johnson wrote.
Closing the hotel was "the most difficult moment we have ever had to navigate since opening our doors 31 years ago," the hotel wrote in the closure announcement posted on its website in March.
The Boston Harbor Hotel recently earned AAA five-diamond status and was named among the 10 best hotels in Massachusetts in 2020 by U.S. News & World Report.
Guests can read more about the hotel's health, safety, and cleaning guidelines in the posted document.