Travel
Here's the health checklist United Airlines passengers must now complete before flying
If you've had a temperature or cough in the last 14 days, you may have to reschedule your flight.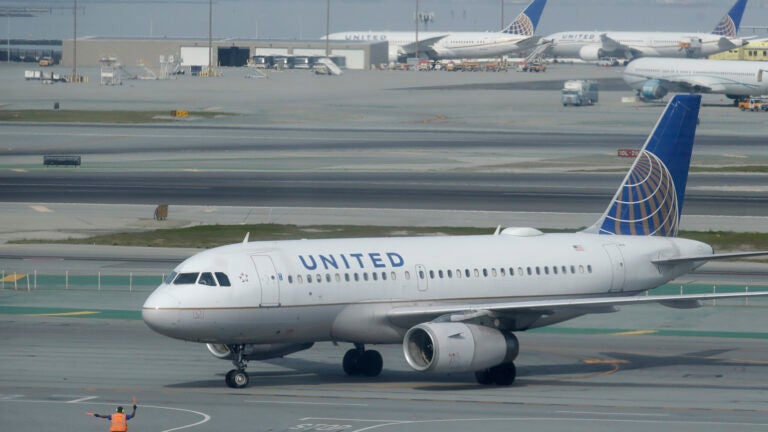 United Airlines passengers must now complete a health checklist before flying, the Chicago-based airline announced Thursday.
The "Ready-to-Fly" health checklist, which passengers complete as part of the check-in process, is part of the airline's United CleanPlus initiative, the company's health and safety guidelines in response to the coronavirus pandemic.
"The health and safety of our customers and employees is our highest priority, and we have been working closely with trusted medical experts and partners to institute new practices and procedures to further protect those who work and travel with us," Pat Baylis, corporate medical director for United Airlines, said in a press release. "United's 'Ready-to-Fly' wellness checklist sets clear guidelines on health requirements for our customers and helps minimize the risk of exposure during the travel experience."
Passengers must click "accept" when viewing the checklist while checking in digitally or else verbally accept the list with an agent in person. The checklist is as follows:
You must wear a face covering while on board for the safety of everyone

You have not been diagnosed with COVID-19 in the last 21 days.

You have not experienced any of the following symptoms in the past 14 days (excluding symptoms from a pre-existing condition):

Temperature of 38 C/100.4 F or higher
Cough
Shortness of breath/difficulty breathing
Chills
Muscle pain
Sore throat
Recent loss of taste or smell

You have not had close contact with someone who tested positive for COVID-19 in the last 14 days

You have not been denied boarding by another airline due to a medical screening for a communicable disease in the last 14 days
Passengers may choose to check-in at the airport for further review, according to the airline.
"Customers that are not able to confirm these requirements and choose not to travel will be able to reschedule their flight," according to the airline.