Travel
Southwest now requires a 'customer health declaration' from passengers before flying
The airline will also leave middle seats open through at least Sept. 30.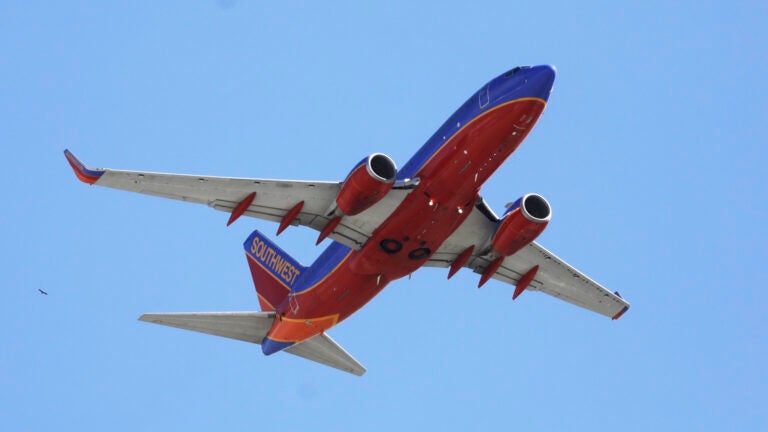 The check-in process for Southwest Airlines passengers changed on Tuesday.
Travelers on the Dallas-based carrier are now required to complete a "customer health declaration" when checking in, the airline announced Tuesday.
As part of the declaration, customers must confirm that they do not have a fever or symptoms of COVID-19, have not been diagnosed with or exposed to COVID-19 in the 14 days prior to travel, and acknowledge an awareness of the company's mandatory face covering policy.
Southwest is among the major U.S. airlines that will now "vigorously" enforce face covering policies, Airlines for America announced Monday. Southwest said it will notify customers about its face covering policy prior to travel, ask customers to acknowledge the policy in the health declaration, and employees will remind them of the policy throughout their journey. If passengers need face masks, they will be available upon request, the airline noted.
"Southwest will deny boarding to any customer choosing not to wear a face covering or mask while traveling," the company wrote in a press release.
"The introduction of the Customer Health Declaration is an additional layer offered by our Southwest Promise," said Tony Roach, managing director of Southwest's customer experience, in a press release. "As part of this commitment, Southwest is performing enhanced cleanings and giving special attention to our airport locations and aircraft to support Customer and Employee well-being. Now, we ask that our Customers join us in these efforts by acknowledging their personal wellness prior to flying with us."
Southwest isn't the only carrier asking passengers about their health during the check-in process. Last week, United Airlines announced that customers must complete a "Ready-to-Fly" health checklist before flying. Beginning June 30, Alaska Airlines will require that passengers complete a health agreement during check-in. Frontier Airlines, which began temperature screenings of passengers and crew members on June 1, also requires a health acknowledgement form during check-in.
Southwest also announced on Tuesday that it will leave middle seats open through at least Sept. 30, "to provide Customers more personal space onboard and promote physical-distancing."