Travel
A Somerville hotel is among the top 15 city stays in the continental U.S.
According to Travel + Leisure magazine readers.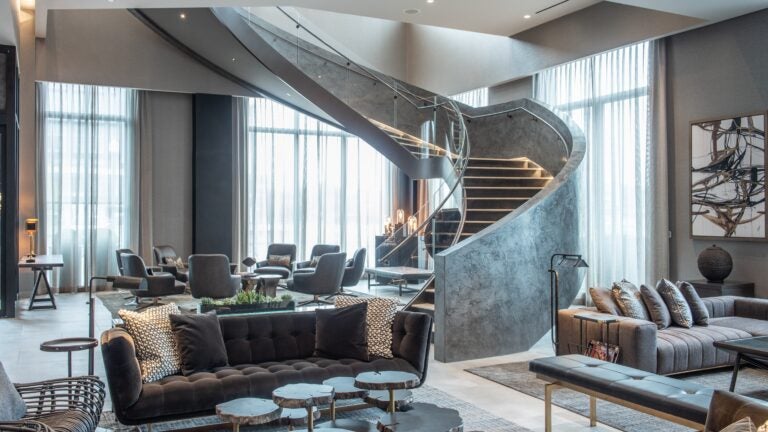 A Somerville hotel offers one of the best city stays in the country, according to Travel + Leisure magazine readers.
The Row Hotel at Assembly Row in Somerville ranked No. 5 on the travel publication's list of top 15 city hotels in the continental U.S. It was the only New England entry on the list, part of the publication's annual World's Best Awards. The Mark in New York City was No. 1.
"In addition to staying true to local culture, the best city hotels also offer all-important proximity," T+L wrote. "Most people travel to cities not to stay cloistered in a hotel, but to experience the shopping, dining, museums, and bars."
The Row Hotel at Assembly Row offers a "burgeoning urban community with countless things to do, see and experience," according to its website.
The World's Best Awards survey closed on March 2, so the results reflect readers' experiences before the coronavirus pandemic, the publication's editors noted.
"T+L editors hope that this year's honorees will inspire trips to come — whenever they may be," the editors said in a statement.
The survey was available to readers at tlworldsbest.com from Nov. 4, 2019 to March 2, 2020. Participants scored hotels based on their rooms and facilities, location, service, food, and overall value. A numerical score was determined based on those ratings, and T+L tabulated the results with research firm M&RR.
Readers also rated airlines, airports, car rental agencies, cities, cruise ships, destination spas, hotel brands, islands, tour operators, and safari outfitters. You can view the full list of best city hotels in the continental United States and other ratings on travelandleisure.com.