Travel
Southwest CEO: 'Our company is in intensive care'
Read the airline chief's recent letter to employees.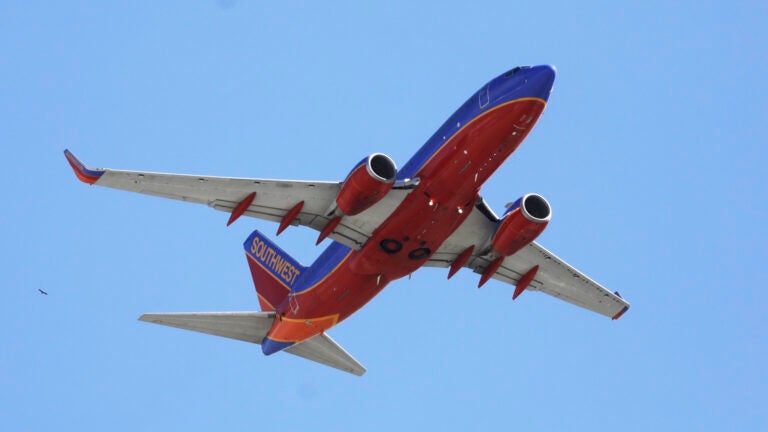 Southwest's CEO says his company is "in intensive care."
Gary Kelly, the airline's chairman and chief executive officer, told employees in a letter posted to the company's website that revenue is down about 70 percent and the company has lost almost $1.6 billion.
"That amount of losses for only one quarter almost wipes out our profits for an entire year," he wrote.
The Dallas-based airline has scrambled to cut spending and raise cash since the onset of the coronavirus pandemic, according to Kelly, by cutting capital projects, shareholder returns, and operating costs accounting to $7 billion, selling common stock of Southwest to investors for $2.2 billion in cash, borrowing $12.2 billion in cash from lenders and through aircraft sales and leasebacks, and securing $3.2 billion from the U.S. government under the CARES Act.
"Our company is in intensive care," Kelly wrote. "We're losing roughly $20 million a day, and this massive and unprecedented amount of fresh cash is crucial to fund these losses. Without it, we run out of cash, and literally, shut down."
Kelly said his workers have job security, at least for this year.
"Up front, I want you all to know we will not furlough or layoff any Southwest employees on October 1, unlike our major competitors," Kelly wrote.
The government's payroll support money bars airlines from furloughing or laying off employees through Sept. 30. Earlier this month, United Airlines and American Airlines warned that employees could be furloughed come October.
The company has no intention of seeking furloughs, layoffs, pay rate cuts, or benefits cuts through at least the end of 2020, Kelly wrote.
"We have never had any of these in our 49-year history," he wrote. "I can't guarantee it will never happen, especially during these dark pandemic times. I can promise you it will be the last thing we do to keep Southwest financially healthy and viable."
According to Southwest, 17,000 of its workers have already taken voluntary separation packages and extended time off.
"I know you all know, we are in the fight of our lives," he wrote. "It is now abundantly clear this will not be over this fall."
While Southwest saw an increase in airline bookings in June, it has since decreased, according to Kelly.
"Right now, bookings have softened significantly for August and September travel, and we have too many seats for sale. (Note: we did not have enough for June!)," said Kelly. "Travel demand, usually steady and predictable, is erratic and reactionary to COVID news."
Read Kelly's
letter
to employees.