COVID
Southwest CEO: 'We'll need our business to double in order to break even'
The airline hasn't seen much activity from its September business travelers.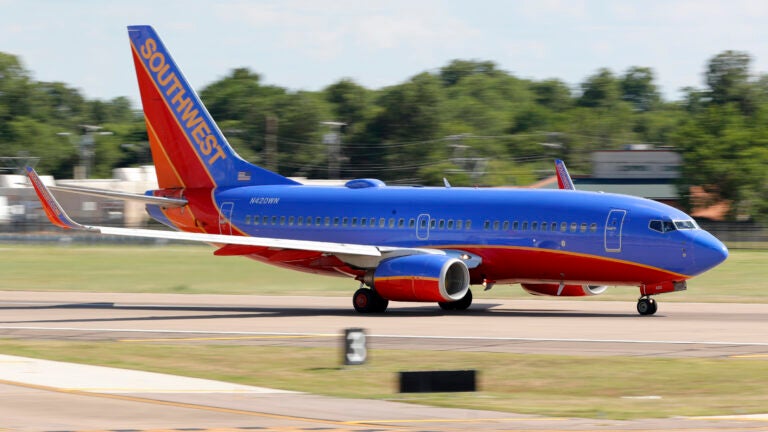 After "stalled" traffic trends in July and a "modest improvement" in August, Southwest Airlines is hoping business will pick up this fall, CEO Gary Kelly said in a video posted on the airline's website on Thursday.
Historically, September is a heavier month for business travel for the Dallas-based airline, Kelly said.
"We still haven't seen much activity from our business travelers, of course," Kelly said. "So, hopefully, we can hold these improving trends into the fall. But passenger demand remains inconsistent and difficult to forecast and still at very depressed levels."
In July, the airline burned through $17 million a day, Kelly said, and he expects that number to be $20 million a day in the third quarter.
"At least that's down from our prior estimate of about $23 million a day," he said. "It's welcome progress, but we'll need our business to double in order to break even."
The airline saw an increase in bookings in June, but operating revenues in July declined 70 to 75 percent compared to a year ago with a load factor — a measure of the percentage of available seats filled with passengers — of 43 percent, Kelly said. In August, the airline saw a modest improvement, Kelly said, perhaps because of delayed school start dates and virtual classroom instruction.
"Whatever the case, any uptick in demand is welcome," Kelly said. "And the bottom-line result is still terrible, of course."
In September, the airline expects continued modest improvements in booking trends, with estimated operating revenues decreasing 65 to 75 percent year over year, with a load factor of 40 to 50 percent, he said.
The company will continue to monitor demand and adjust flight schedules, he said.
"We cut more August flights, which puts August capacity down 27 percent," Kelly said. "Adjusted September capacity is currently estimated down 40 percent, and adjusted October capacity is currently estimated down 40 to 50 percent, all compared to 2019 levels."
The company has about $15 billion in cash and short-term investments, he said.
"We've got to find a way to eliminate these huge cash losses and just get to the other side of this pandemic," he said.
Kelly said he's hopeful that congress will pass another CARES Act, with a six-month extension of the $3.2 billion in payroll support received in the original CARES Act.
"That will go a long way in helping us get to the other side and avoid furloughs like you're seeing at our competitors," he said.
Last month, Kelly reported that 17,000 of his workers have taken voluntary separation packages and extended time off. He said he has no intention of seeking furloughs, layoffs, pay rate cuts, or benefits cuts through at least the end of 2020.
Watch Kelly's video message.
Get Boston.com's browser alerts:
Enable breaking news notifications straight to your internet browser.