Travel
FAA: Unruly airline passengers now face a possible fine of up to $35,000
The policy will be in effect through March 30.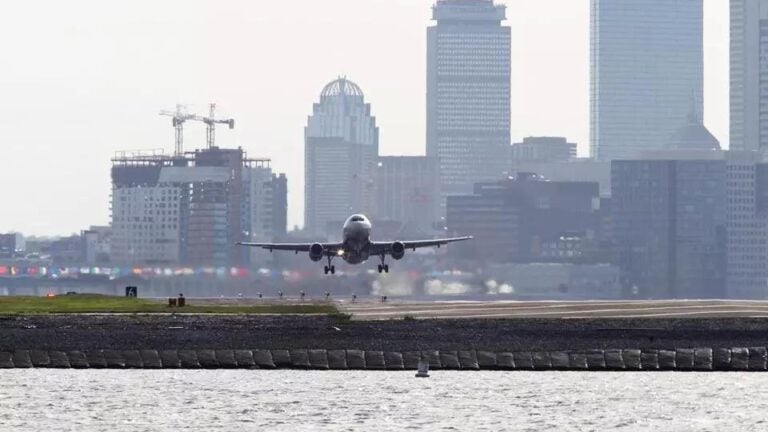 The Federal Aviation Administration just announced a stricter policy for handling "unruly passengers" who could now face a fine of up to $35,000 and jail time.
The consequences are the result of "a disturbing increase" in the number of passengers disrupting flights with threatening or violent behavior over the refusal to wear masks during the coronavirus pandemic and from recent violence at the U.S. Capitol, the FAA said in a statement. The policy is in effect through March 30.
"Passengers who interfere with, physically assault, or threaten to physically assault aircraft crew or anyone else on an aircraft face stiff penalties, including fines of up to $35,000 and imprisonment," according to the statement. "This dangerous behavior can distract, disrupt, and threaten crewmembers' safety functions."
Lawmakers, including Senate Democratic leader Chuck Schumer, have said they want those involved in the riot at the Capitol on Jan. 6 to be put on a no-fly list. An FBI official said the bureau is "actively looking at" it.
The FAA said it does not have regulatory authority over aviation security or no-fly lists, but has "initiated more than 1,300 enforcement actions against unruly passengers during the past 10 years," including several recent cases involving the alleged assault of flight attendants over mask policies.
Delta, United, and Alaska Airlines have banned more than 900 passengers for not wearing masks. In August a passenger on an Allegiant Air flight from Clearwater, Fla., to Mascoutah, Ill., screamed obscenities and hit a flight attendant over a face-covering dispute, the FAA alleges, resulting in the captain diverting the flight. The FAA proposed a $15,000 civil penalty against the passenger.
The Association of Flight Attendants, which represents nearly 50,000 flight attendants on 17 airlines, reported "mob mentality behavior" on several flights to the D.C. area prior to the riot at the Capitol. On a flight from Salt Lake City to D.C. before the riot, passengers heckled Republican Senator and former Massachusetts governor Mitt Romney, a vocal critic of President Donald Trump, chanting "Traitor! Traitor! Traitor!" After the riot, Republican Sen. Lindsey Graham was harassed by an angry crowd at Reagan National Airport in Washington, D.C., and called a "traitor" and "garbage human being" after criticizing how Trump handled the riot.
Airlines heading to D.C. are tightening security ahead of Inauguration Day on Jan. 20.
In the past, the FAA said it has addressed unruly passenger incidents by issuing warnings, civil penalties, and counseling, but will now pursue legal enforcement action instead.
"Flying is the safest mode of transportation and I signed this order to keep it that way," said Steve Dickson, FAA administrator, said in a statement.
Get Boston.com's browser alerts:
Enable breaking news notifications straight to your internet browser.