Travel
The Wall Street Journal dubbed American Airlines as the country's worst. Again.
The airline mishandled nearly seven of every 1,000 bags checked, according to an analysis by the publication.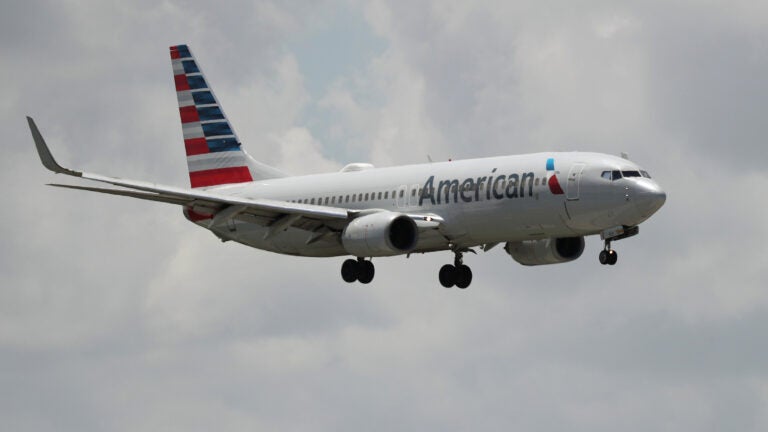 Like all airlines, American Airlines is having a rough year. The company has lost billions of dollars due to the coronavirus pandemic. And earlier this week, The Wall Street Journal again named it the worst airline in the U.S.
It is the second year in a row that American Airlines ranked last in the publication's annual Airline Scorecard of operational performance.
The report ranks nine major U.S. airlines by the following seven factors using information from the U.S. Department of Transportation and data firms: on-time arrivals, canceled flights, extreme delays, two-hour tarmac delays, mishandled baggage, involuntary bumping, and complaints. Though the number of flights tracked was down nearly 40 percent due to the pandemic, "reliable carriers of past years remained more reliable in 2020, and the poorer-performing ones still didn't perform as well," the publication wrote.
Southwest took the top spot for the first time since 2009, nudging Delta Air Lines — the top airline for the past three years — to second place. Southwest had the best score in the following categories: extreme delays, two hour tarmac delays, and complaints.
"American, which has been last or next-to-last in 12 of the 13 years of the Scorecard, bumped the highest percentage of passengers and mishandled the highest percentage of checked bags (nearly seven of every 1,000 bags checked)," the publication wrote.
JetBlue, Logan International Airport's largest carrier, tied for seventh place with United Airlines and is still battling problems with delays. Last year, the carrier's worst score was in extreme delays, and this year, its worst scores were in extreme delays, two-hour tarmac delays, and on-time arrivals. JetBlue's best score was in involuntary bumping.
Factors such as mask enforcement, cabin cleaning, and air circulation were not included in the report, noted the publication, because they "aren't tracked in any meaningful way."
View the rankings here.
Get Boston.com's browser alerts:
Enable breaking news notifications straight to your internet browser.