Travel
One of the 10 most unusual items confiscated by the TSA in 2020 was found at Logan Airport
The list includes a dead baby shark.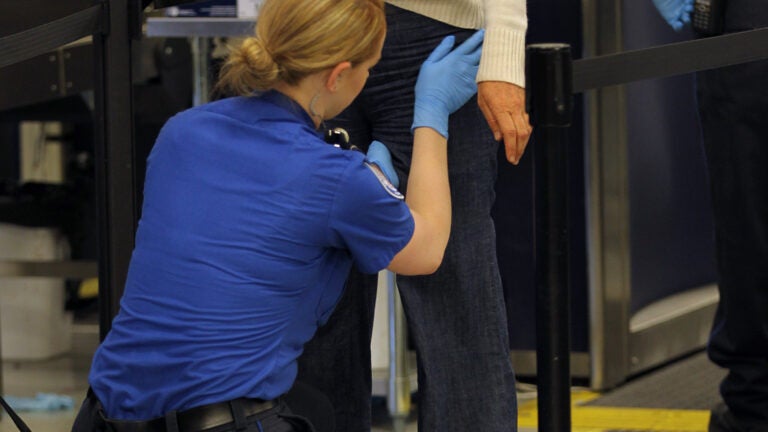 The Transportation Security Administration (TSA) released a list of the most unusual items confiscated in 2020 at airports nationwide and one of the most head scratch-worthy items was discovered at Logan International Airport in Boston.
A Boston traveler stashed marijuana inside a shampoo bottle, which ranked No. 4 on the administration's top 10 catches of 2020. Two black bags of marijuana were concealed inside a Head & Shoulders shampoo bottle, according to a December tweet by TSA New England, which noted that state police took possession of the bags.
"TSA officers are trained to look for and detect threats including artfully concealed items," wrote TSA New England in the tweet.
Update/Clarification: These concealed bags were actually bags of marijuana found during checked baggage screening @BostonLogan. @MassStatePolice took possession of the items. TSA officers are trained to look for and detect threats including artfully concealed items. https://t.co/E2sjFJsnD1

— TSA_NewEngland (@TSA_NewEngland) December 14, 2020
Among other items caught by the TSA last year: knives concealed inside a book, 107 Roman candles, a live military smoke grenade, and a dead baby shark. The latter was discovered this past fall at New York's Syracuse Hancock International Airport, where TSA officers took issue not so much with the shark as with the liquid chemical preserve it was floating in.
"If someone wants to carry a live fish with them on their flight, they are permitted to do so if the fish is swimming in water," wrote the TSA in a statement. "The liquid will need to undergo separate screening by a TSA officer before it is allowed to be carried through the checkpoint."
Wondering if you are allowed to travel with a certain item? View this complete list of what you can pack in your carry-on and checked baggage when traveling by air.
View all 10 top catches of 2020 below.
Our Officers are real-life superheroes, helping keeping passengers safe as travel. But don't take our word for it! Check out our top 10 catches of 2020! pic.twitter.com/0UJJWxbqHP

— TSA (@TSA) February 23, 2021
Get Boston.com's browser alerts:
Enable breaking news notifications straight to your internet browser.