Travel
The city is launching a new tourism campaign to help combat its 'racist' reputation
"This campaign showcases Boston as a city with a new generation of diverse entrepreneurs, innovators, and artists," said Mayor Kim Janey.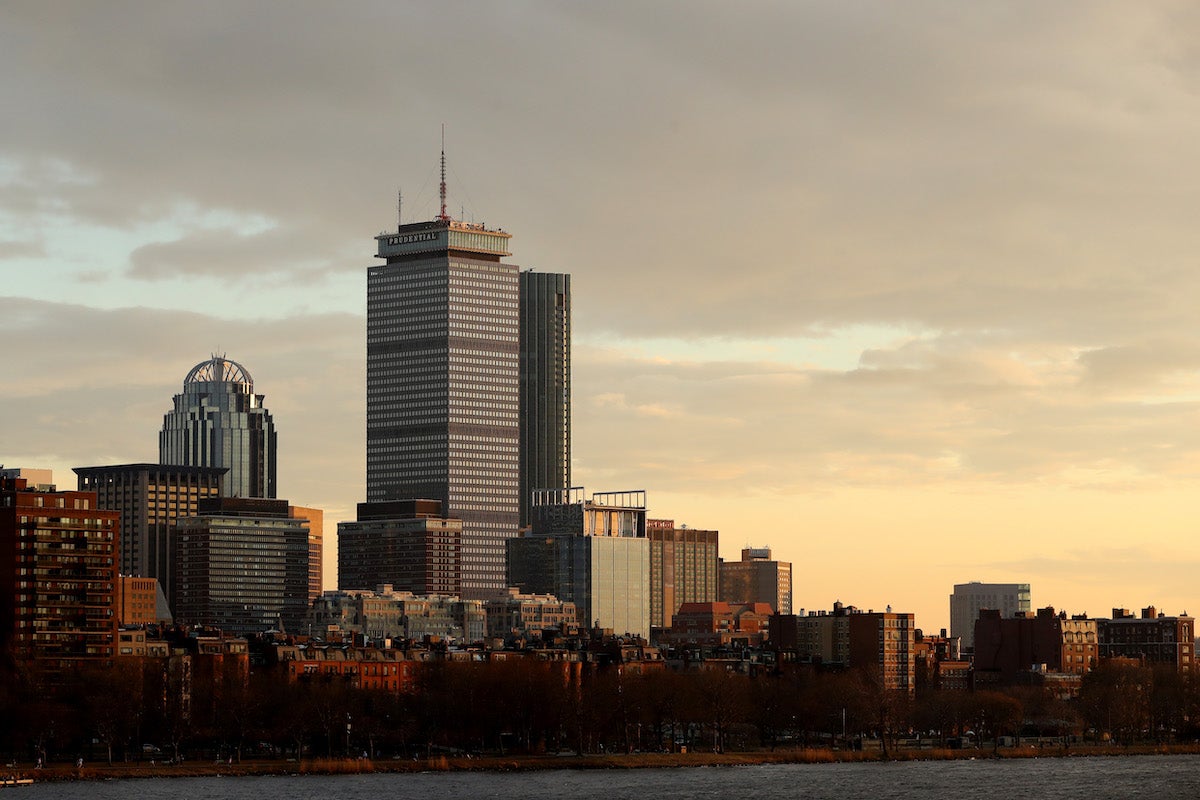 Acting Mayor Kim Janey introduced a new tourism campaign for Boston that "boldly puts our people and our neighborhoods front and center for the very first time," she said during a press conference at Hibernian Hall in Roxbury on Monday.
"Boston does have a reputation as being a racist city," Janey said. "We all know that here. We all have a lot of work to do. I think we have come very far. I am standing here before you as the first black mayor of our city and first woman mayor and that symbolizes how far we've come."
Travel and hospitality, Boston's third-largest industry, has been devastated by the coronavirus pandemic, Janey said, and has a workforce that is 70 percent people of color. The campaign, "All Inclusive Boston," is designed to provide an equitable recovery for the industry.
"This campaign showcases Boston as a city with a new generation of diverse entrepreneurs, innovators, and artists," Janey said. "A city that is welcoming to everyone."
Advertisements across Boston, Massachusetts, New England, and the tri-state area will showcase Boston people and places.
"Boston is one of the hardest-hit cities" as a result of the pandemic, said Martha Sheridan, president of the Greater Boston Convention and Visitors Bureau.
Boston tourism is down 70 percent, hotel revenue is down 80 percent year over year, and the city "has a long way to go" to recover, she said. However, "Boston is not the only city devastated by the pandemic," she noted, "So the competition is fierce. Every destination is going for the same traveler."
"Representation matters," said Daren Bascome, founder of Proverb, part of the team behind the campaign. Therefore, the campaign includes faces and voices that "traditionally have been left out of the conversation."
The campaign will be full of stories of real people and places, Bascome said. It will connect neighborhoods, increase visibility, support small businesses, he said, as well as attract visitors.
Boston isn't looking to "bring droves of visitors here tomorrow," Sheridan said.
However, the vaccine is giving people more confidence and a willingness to travel, she said, and Boston's restaurants, attractions, and shops are prepared to safely welcome back guests in the months ahead. She added that the campaign is targeting people who are thinking "Where can I go this summer? Where can I book for the fall?"
"Let me be clear," Janey said. "The pandemic is not over. We must continue to wear masks, wash our hands, maintain social distance, and get tested regularly. It is also important that we each get vaccinated when our turn comes."
Janey called the plan a "pioneering campaign."
"It moves me because for the first time I see our city promoting itself in a way that I feel seen," said Janey. "And I know I'm not the only one who thinks that or feels that."
"We want people to think of Boston the way we see Boston —  inclusive, diverse, vibrant, exciting," said Colette Phillips of Colette Phillips Communications, also part of the team behind the campaign.
Visitors can go to allinclusivebos.com for more information.
Get Boston.com's browser alerts:
Enable breaking news notifications straight to your internet browser.