Travel
This U.S. airline is rated best in customer satisfaction, according to J.D. Power
Even during a pandemic.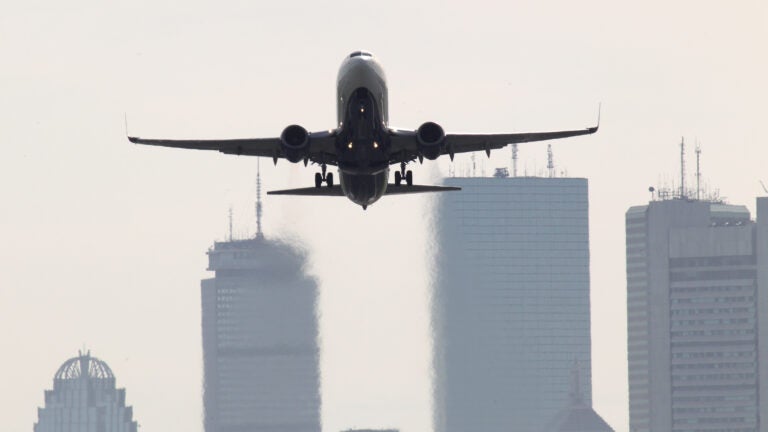 Delta Air Lines delivered the most customer satisfaction in 26 years during a global health pandemic, according to J.D. Power.
The Atlanta-based airline ranked No. 1 in customer satisfaction in a J.D. Power 2021 North America Airline Satisfaction Study released on Wednesday, snagging the top spot for the first time since 1995.
Though the North America airline industry lost more than $40 billion in revenue and saw passenger volume drop 60 percent in 2020, overall customer satisfaction with airlines increased 27 points to 819 (on a 1,000-point scale) year over year due to flight crew performance, removal of change fees, and implementation of COVID-19 safety measures, according to the study.
The study measured passenger satisfaction in the following eight categories: aircraft, baggage, boarding, check-in, cost and fees, flight crew, in-flight services, and reservations. Delta scored highest in four of the categories: flight crew, aircraft, in-flight service, and baggage claim.
"Delta, this year's highest-ranked airline, scores particularly well on the flight crew factor, outperforming its closest competitor by 11 points," according to the study.
"We are honored and humbled to be recognized by travelers as J.D. Power's No. 1 airline for 2021," said Ed Bastian, Delta CEO, in a statement. "It's particularly meaningful that this recognition came during the most challenging year in our history, when the warm hospitality provided by our people every day made the difference for our customers. As we move into the recovery, our people-first actions will continue to drive our decisions and build on the trust earned during the pandemic."
Four airlines scored above the industry average of 819: Delta scored 860, Southwest ranked No. 2 with a score of 856, Alaska Airlines ranked No. 3 with a score of 850, and JetBlue, Logan International Airport's largest carrier, ranked No. 4 with a score of 849. Scoring below industry average was United Airlines with 810, American Airlines with 791, and Air Canada with 759.
"The airline industry adapted to a most unusual year by simplifying ticketing processes, waiving change fees and baggage fees which were key to persuading people to fly during the pandemic," said Michael Taylor, travel intelligence lead at J.D. Power, in a statement. "Airline personnel rose to meet the challenges of a drastically altered travel environment. Maintaining that level of flexibility and recognition of individual passenger needs will be a strategic advantage for airlines that want to set themselves apart in passenger satisfaction as travel volumes start to recover."
The study is based on the responses of 2,309 business and leisure travelers who flew on a major North American airline within a month of completing the survey between August 2020 and March 2021.
Newsletter Signup
Stay up to date on all the latest news from Boston.com