Travel
JetBlue will begin Boston to London flights in 2022
The airline will debut transatlantic service this summer.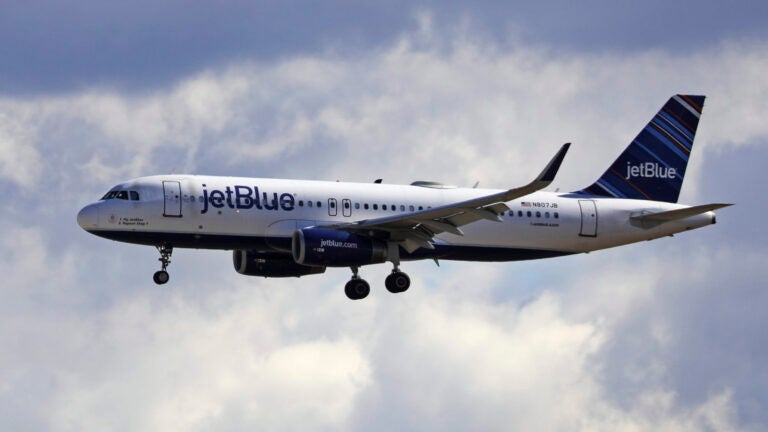 JetBlue will debut transatlantic service from New York to London this summer and fly from Boston to London in 2022, the airline announced Wednesday.
The New York-based airline, Logan International Airport's largest carrier, will begin nonstop flights between New York's John F. Kennedy International Airport and Heathrow Airport on Aug. 11 and JFK and Gatwick Airport on Sept. 29. London service at Logan Airport will begin next summer.
"There's a lot of pent-up demand for international travel," JetBlue CEO Robin Hayes told CBS This Morning on Wednesday. "We're actually expecting an extremely strong summer here with our new flights to London."
JetBlue first announced plans to fly between Boston and London in 2019 and aimed to launch London service from both Boston and New York in 2021 prior to the pandemic. Earlier this year, the airline said its transatlantic service would debut out of Boston or New York in 2021, but not both. There was also speculation about whether JetBlue would be able to snag a coveted slot at Heathrow Airport.
"The pandemic has opened doors to London's two busiest airports, and we look forward to bringing customers low fares and great service at both Heathrow and Gatwick," Hayes said in a statement.
Customers bound for London will fly on the Airbus A321LR, which has 117 economy seats and 24 lie-flat seats in the carrier's new Mint cabin, which debuted earlier this year.
Tickets for the New York flights to London, which went on sale Wednesday, cost $599 roundtrip for economy and $1,979 roundtrip for Mint.
Hayes said the low fares will disrupt the pricing of major carriers, just as it did when the airline launched Mint in 2014 and cut in half the cost of premium travel between New York and California.
"As anyone knows who has flown across the Atlantic over the last few years, airlines charge extremely high fares, particularly for business class, and really have been gouging people for a very long time," Hayes told CBS This Morning. "As of today, we are announcing that we are going to put that right, just as we've been doing for over 20 years in the U.S."
Newsletter Signup
Stay up to date on all the latest news from Boston.com