Travel
These 8 AirBnBs are all reachable on the commuter rail
All you need is a commuter rail ticket to get out of here.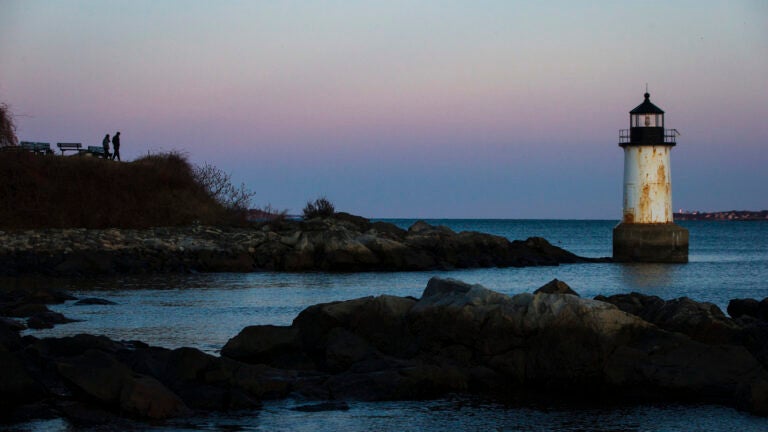 Who said you have to go far to have fun?
After a year of quarantines and COVID restrictions, many are overdue for a vacation. So take advantage of those summer Fridays and explore the wondrous world accessible on the MBTA's commuter rail. This list is for the carless, the environmentally conscious, and, especially, the adventurous.
Salem, Mass.
Newburyport/Rockport Line
The Fourth of July is over, so it's Halloween, right? Regardless, Potterheads will love this meticulously curated and decorated BnB located right near the water. It's a moderate walk to downtown Salem, but there's so much to enjoy once you get there.
Providence, R.I.
Providence/Stoughton Line
This luxurious, meticulously decorated loft is right near downtown Providence, and is located in a 160 year old house. According to the listing, the unit is in the John Lansberry House which was built in 1852. The space has been refurbished, and even features a new bath, designer kitchen, colorful decor, a deck, and a funky fireplace. (It's also super affordable!)
Rockport, Mass.
Newburyport/Rockport Line
Here's your chance to stay IN the wharf! No, really, this modest unit is on Bearskin Neck, a little peninsula on Rockport's coast, which is also one of America's most beloved art colonies. The bedroom overlooks Rockport Harbor and the private patio is the perfect spot to enjoy a morning coffee. Fun fact: the movie "The Proposal," starring Sandra Bullock and Ryan Reynolds, was filmed right outside the apartment. It's also right next to a fudge shop — need we say more?
Beverly, Mass.
Newburyport/Rockport Line
This cozy, accessible guest suite is near everything fun in Beverly. Breweries, beaches, galleries, theatres, and so many restaurants are walking distance from this unit. Featuring modern decor and a cozy gas fireplace, this getaway even offers beach towels and chairs so guests can take advantage of the nearby waterfront.
Waltham, Mass.
Fitchburg Line
This airy-yet-cozy spot is right near the commuter rail only a quick walk to the river and Moody Street, the Waltham's main thoroughfare. Enjoy a breakfast in the kitchenette, or pop out for some brunch. Either way, kayaking, movie nights, and delicious meals are all within reach.
Concord, Mass.
Fitchburg Line
What are you waiting for? Live out your "Little Women" fantasies! The exposed beams, brick walls, and cozy decor match Concord's historical vibes. The Alcott House, Sleepy Hollow Cemetery, and Concord Museum are all within walking distance, as well as cute cafes and fun restaurants.
Worcester, Mass.
Framingham/Worcester Line
Lean into the city vibe with this sleek penthouse apartment near Worcester's downtown. The decor is chic yet cozy, and includes a spacious kitchen for those who want to cook their own meals. Best of all, guests have access to the rooftop patio.
Plymouth, Mass.
Kingston Line
This cozy room is in a Grand Victorian Sea Captain's home built in 1845. The space overlooks Plymouth's waterfront district and is right near the historic sights. The affordable room rate and great location make this spot a lovely weekend getaway.
Newsletter Signup
Stay up to date on all the latest news from Boston.com