Travel
Traveling for Thanksgiving? Here's everything you need to know.
From COVID-19 testing to the best way to share Thanksgiving dinner.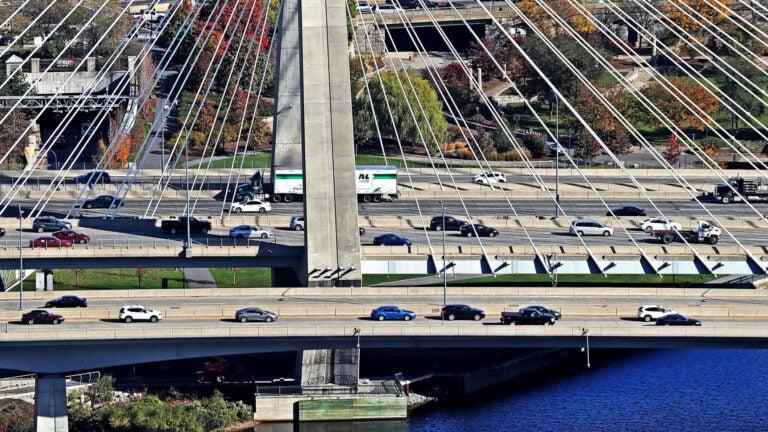 Are you traveling this Thanksgiving? If so, the coronavirus pandemic brings added considerations, say medical and travel experts.
Thanksgiving travel will reach near pre-pandemic levels this year, with 53.4 million Americans traveling for the holiday, according to AAA. The Transportation Security Administration (TSA) expects about 20 million passengers to be screened at U.S. airports between Nov. 19 and Nov. 28.
"First and foremost, I think people need to be prepared and they really need to plan," said Elizabeth Cincotta, owner of Rising Tide Travel, LLC in Boston and a member of the American Society of Travel Advisors.
Ahead, local medical and travel professionals offer five tips for traveling this Thanksgiving.
Ask yourself if you should travel at all
"I think people should consider the risks and benefits of travel to themselves and to their loved ones before deciding to travel and gather in large groups," said Dr. Emily Hyle, an infectious disease specialist at Massachusetts General Hospital.
The CDC recommends delaying travel until you are fully vaccinated. Hyle said being fully vaccinated offers the greatest protection when traveling and visiting with loved ones.
"People who are vaccinated will have a greatly reduced risk of both infection themselves and transmitting to other loved ones," she said.
Keep in mind that people who are older, have substantial health problems, or are immunocompromised are all at a greater risk of severe infection if they get infected with COVID-19, Hyle said.
"If you have symptoms, even a minor cold, you really shouldn't gather right now," she said. "Because, unless you test, you really don't know if you could have COVID and transmit it to somebody else who might be at high risk for severe disease."
Take a COVID-19 test before gathering with loved ones
Hyle recommends taking a rapid test the morning before you gather with family and friends.
"If you do get a positive test, you really shouldn't gather because you have the potential to really have infection, even if you feel well," she said.
Rapid tests can result in false positive results, Hyle noted. Therefore, if you test positive after a rapid test, you should follow it up with a PCR [polymerase chain reaction] test to determine if you have a true infection, she said.
You can get information about testing from your health care provider or local health department website, according to the CDC, and there are at-home tests available for purchase.
Folks wondering if they are considered fully vaccinated without the booster shot, the answer is yes, according to the CDC, Hyle said.
"However, there is definitely a benefit to boosters," she said. "I think the greatest benefit in terms of preventing severe disease and death are boosting for people who are over 65 or have serious comorbidities. With that being said, there's clear benefit in boosting to reduce even symptomatic disease."
All adults over the age of 18 are now eligible for a booster.
Do your research before you travel
"Travel is definitely a little bit more complex these days," she said. "I think that's something we've learned with the pandemic."
Research the COVID-19 health and safety requirements for your destination. The websites for the U.S. Department of State, CDC, and the tourism board for your destination are good places to start, she said.
"Travel insurance can give people a little extra peace of mind," she said.
For those traveling internationally for the holidays, returning to the U.S. requires a test within three days of travel if vaccinated and within one day of travel if unvaccinated, Cincotta said. It's a good idea to have a plan for what you will do if you test positive in a foreign country, she said.
"You may have to quarantine in a hotel, for example," Cincotta said. "Just know what that might look like. Some governments have quarantine hotels. It's really dependent on where you are going."
For those using airports this holiday, it's a good idea to arrive well before the recommended time, Cincotta said, and plan ahead for ride services.
"This week there is probably going to be a high volume of people traveling and it's going to be harder to get those services," she said.
"The bottom line with travel is just pack your patience," Cincotta said.
Make lower-risk travel choices
In August, the TSA extended the face mask requirement on public transportation through Jan. 18, 2022.
"I think masking indoors in public spaces is really important," Hyle said.
When traveling by bus or train, try to sit in less populated areas if possible, Hyle said, and open a window if you can. On planes, you may want to unmask for food and beverages when your neighbors are not doing the same, Hyle said.
"When I've traveled with my family, I try to do a 360 to see who's masked or unmasked," she said. "It's not perfect but I think there's some benefit to that."
For parents traveling with kids under the age of 5 who aren't yet eligible for vaccination, it's important for those children to wear masks and test before spending time with elder family members who may be at higher risk, Hyle said.
Share a Thanksgiving meal as safely as possible
Weather permitting, an outdoor Thanksgiving celebration is best, Hyle said.
"We know that transmission of COVID is greatly reduced in outdoor settings," she said.
If it's too cold for an outdoor gathering, it's a good idea to open windows and doors to increase ventilation in the room where everyone is gathered, she said.
"Wearing masks indoors is also helpful," Hyle said. "And I know many don't like to wear masks and there are always concerns around eating in gatherings. But wearing masks will cut down on potential transmission."
If possible, create more space between dining tables, she said.
Finally, once the trip is over, pay attention to how you feel, Hyle said.
"Being vigilant about isolating and testing if you develop even mild symptoms after a gathering is going to be important to reduce the risk of having more cases heading into the December holidays," she said.