Travel
Travel woes continue at Logan, with over 100 flights canceled again
"We recommend passengers check with their airline on the status of their flight before heading to Logan."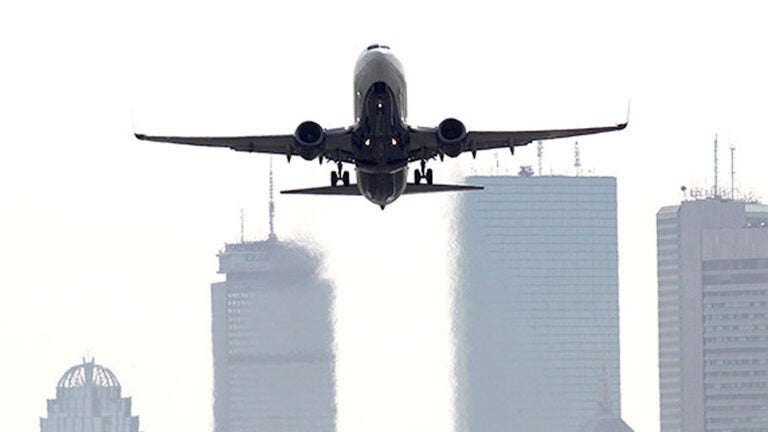 Travelers in the last stretch of the holiday season are facing continued hurdles amid the omicron wave of COVID-19 as over 100 flights were canceled at Logan Airport on Sunday and just as many were scrapped before 11 a.m. on Monday.
FlightAware.com, which tracks delayed and canceled flights, reported 106 total cancellations and 310 delays at the East Boston airport on Sunday.
Monday quickly outpaced that number, with 70 total delays and 114 cancellations already logged by late morning, according to the website.
An almost steady stream of canceled and delayed flights has plagued travelers since Christmas Eve, as airlines battle staffing shortages with more employees out sick due to the virus surge.
A winter storm in the Midwest also made for tricky travel on Sunday.
"We recommend passengers check with their airline on the status of their flight before heading to Logan, know the COVID rules for their destination, and to give themselves a little extra time to get to the airport, check in and through security," a Massport spokesperson told The Boston Herald on Sunday. "Passengers can also download the FlyLogan app, which has information on flight status, transportation options, passengers can virtually ask our staff a question, and more."
According to FlightAware.com, JetBlue cancelled 42 flights and delayed 23 flights on Monday morning at Logan — more than any other airline. Republic Airways canceled 24 and delayed four flights, while American Airlines canceled 15 flights and delayed five.
Derek Dombrowski, a JetBlue spokesperson, told Boston.com in an email the airline has seen a spike in the number of its employees out sick.
He said JetBlue, which is largest carrier in Boston and has the majority of its crews based out of the Northeast, is being hit particularly hard by the new virus variant.
"We entered the holiday season with the highest staffing levels we've had since the pandemic began and are using all resources available to cover our staffing needs," Dombrowski wrote. "To give our customers as much notice possible to make alternate plans and re-accommodate them on other flights, we are proactively reducing our schedule through January 13.
"The health and safety of our crew members and customers remains our top priority as we work through this pandemic, and we sincerely apologize for the inconvenience that these schedule changes bring," he added.
In addition, JetBlue is shuffling staff and offering more incentives to employees to pick up extra shifts to help mitigate the shortages, according to Dombrowski. The airline is also "canceling flights where there is the least amount of disruption to customers, especially in cases where we can combine flights to the same destination," he wrote.
JetBlue is also expecting the number of COVID-19 cases to continue to surge over the next one to two weeks, Dombrowski wrote.
"This means there is a high likelihood of additional cancellations until case counts start to come down," he wrote. "Anyone traveling should monitor their flight status on jetblue.com, review all email notifications from JetBlue, and arrive at the airport early, especially for those checking bags or traveling internationally, in the event lines and wait times are longer than normal."
Newsletter Signup
Stay up to date on all the latest news from Boston.com