Travel
Steamship Authority opens Martha's Vineyard ferry reservations — and some customers are frustrated again
The ferry service experienced technical difficulties during its Nantucket reservations opening last week.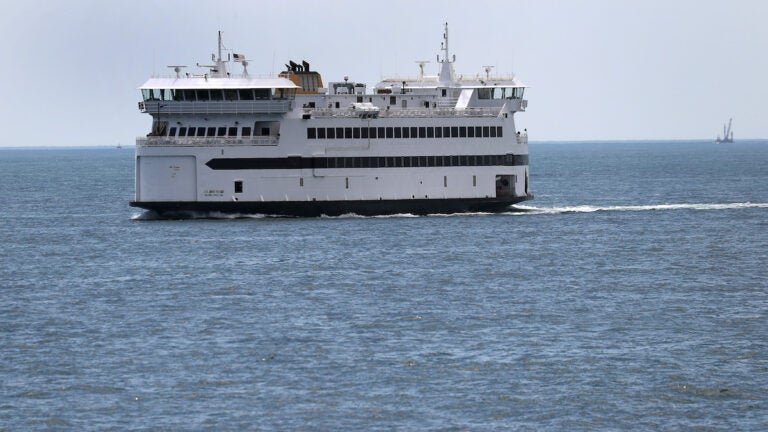 The Steamship Authority opened reservations to Martha's Vineyard on Tuesday for the 2023 summer season after making adjustments following last week's technical difficulties with Nantucket's opening, but some customers still expressed frustration via social media while booking.
In a statement released on Friday, the company acknowledged that its site "did not perform as expected" last week despite it running two tests of the system prior to the opening.
The authority said it made adjustments after discovering the following two problems: The cloud-based servers could not handle the volume and duration of customer traffic, and the company's internal web servers could not maintain a connection to the cloud servers once the cloud-based server configurations were changed.
What's more, the waiting room was adjusted to allow five minutes of inactivity instead of three, the company reported.
However, several customers once again took to social media Tuesday morning to report issues booking a ferry.
"This is absolutely insane. Been up since 5am, have been to the point of securing the last reservation for 8/20 and then kicked off back to 4000th. This is truly a terrible experience," wrote customer LeAnne on Twitter on Tuesday morning.
"It is hugely disappointing we are facing these issues still," wrote Kat after reporting she was timed out after waiting over 2 hours.
At 6:10 a.m., the authority said it appeared customers using a Chrome browser "are having the bulk of the issues."
At 8 a.m., the company told customers via social media that it was decreasing the site load to improve performance, adding, "If you run into errors, please refresh or go back a step and try again. We're at about 11,500 transactions thus far."
At 8:30 a.m., the company wrote: "We are seeing greatly improved performance on the website after decreasing the site load. We're at 13,800 transactions."
Not everyone had problems.
"I was able to get in and make all our reservations, thx," wrote customer Matthew on Twitter.
"I love the ferry ride! Nobody is perfect. I think you guys do a great job. Thank you for being such a special part of my life since 1977!" wrote Crispin.
The authority said it processed about 9,153 transactions on the Nantucket opening day, totaling $4,748,000 in revenue, just shy of its record 9,499 transactions in 2022.
The ferry reservations are for travel between May 18 and Oct. 23.
Need weekend plans?
The best things to do around the city, delivered to your inbox.