Travel
Travelers can get $59 one-way fares on Southwest for a limited time
The sale ends June 1.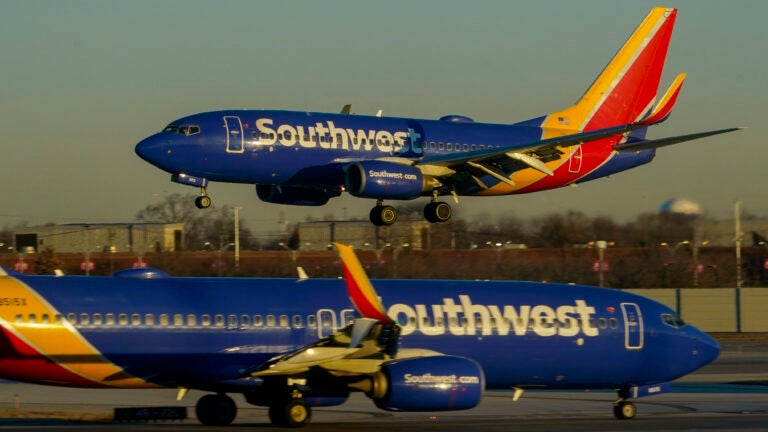 Travelers can escape Boston this summer and fall for less money by taking advantage of a limited-time Southwest sale on airfare.
The airline is offering flights that begin at $59 one-way for travel between June 13 and Nov. 1. Customers can snag the deal through June 1 at 11:59 p.m. PT.
Deals out of Boston's Logan Airport include $79 one-way to Baltimore; $95 one-way to Fort Lauderdale; $105 one-way to Myrtle Beach, South Carolina; $126 one-way to Nashville; $129 one-way to Seattle; $139 one-way to San Francisco, and more.
The tickets are valid for Tuesday and Wednesday travel and must be purchased 21 days in advance of the trip. Prices include all U.S. and international government taxes and fees.
Seats, travel days, and markets are limited, according to the airline. The fares apply to nonstop service where indicated. If nonstop service is not indicated, the sale applies to single connecting service, according to the airline.
Travelers can book on southwest.com.
Need weekend plans?
The best things to do around the city, delivered to your inbox.