Travel
5 things to do on Nantucket
From hiking to dining to hitting the beach.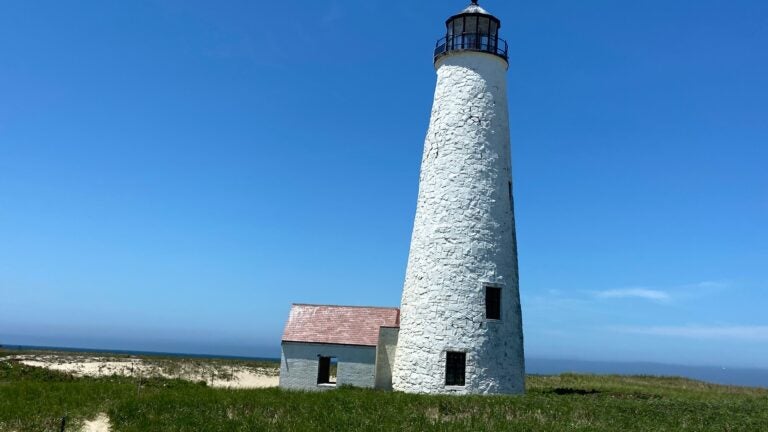 The island of Nantucket, located 30 miles off the south coast of Cape Cod, with its pristine beaches, cobblestone streets, quaint shops, and seaside restaurants, is a well-known summer destination.
The 14-mile long island, a National Historic Landmark, was named one of the most "magical" island getaways in the U.S. by Country Living, with one of the most beautiful Main Streets in America, according to Architectural Digest, and Siasconset Beach was named among the best island beaches in the world by Conde Nast Traveler.
"It's a really neat, kind of gem of natural beauty," said Peter Burke, executive director of the Nantucket Chamber of Commerce. "Most notably is the historic nature of the island. There's a lot of rich New England history, coastal history."
The fact that guests can only get there by ferry or plane makes it "a little bit more quaint and charming," he added.
Ahead, Burke offered his recommendations for what to see and do during a day trip to Nantucket this season.
1. Head to the beach
It's hard to visit Nantucket without visiting an island beach, Burke said, where the views are top-notch and the water is warm.
"You're looking at 5 to 10 degrees warmer water than coastal Massachusetts mainland," he said.
Children's Beach is ideal for families with small children, he said. There is a playground, restrooms, and lifeguards on duty during the summer season.
It's also worth checking out Jetties Beach, he said, another beach with a playground, restrooms, and seasonal lifeguards that is a gem for families. The beach has calm surf, warm water, and large sandbars during low tide.
Jetties Beach also offers a seasonal beachfront restaurant called Sandbar, complete with live music.
For beachgoers seeking bigger waves, head to the south coast, Burke said.
Surfside, Madaket, and Cisco are all great beaches," Burke said.
"Each of them have food trucks or snack shacks as well," he said.
2. Check out live music, theater
Nantucket is full of music, a big part of the island's culture, Burke said.
Music lovers can head to any of the following venues for live bands and DJs, Burke said: Cisco Brewers, Chicken Box, The Muse, Sandbar, and The Gaslight.
Cisco Brewers, a popular island spot, is a "really laid back scene" that offers food trucks and live music daily during the summer season, he said.
"They try to make it as accessible for everyone as possible," said Burke. "Obviously, if you are over 21, you can enjoy the beverages. But if you have a family with young kids you can still come in."
Theater lovers can head to White Heron Theatre Company, Burke said, where there's a lively arts scene. Theatre Workshop of Nantucket is also well worth checking out, he said.
"Theatre Workshop of Nantucket puts on some really fun, quirky, community theater shows," Burke said. "They're bringing back 'Rock of Ages,' back by popular demand in July and August."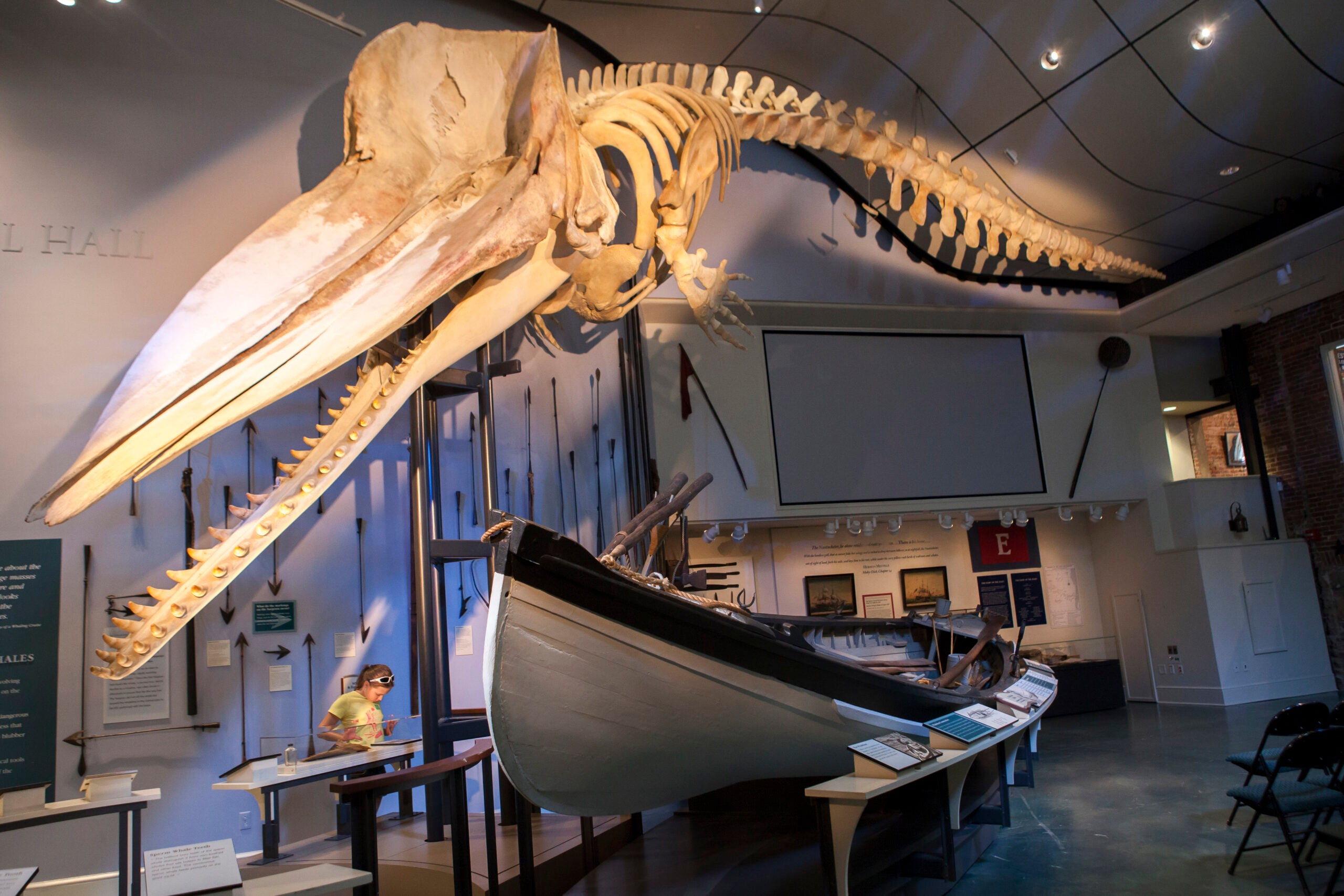 3. Visit a museum, a shop
Visitors will delight in the variety of island shops, said Burke.
"There are just so many neat little stores that are tucked in around every corner, both in town and out of town," he said.
Visitors will find clothing, jewelry, art, and much more, he said.
"The creative side to our island is really cool and that takes a lot of shapes," he said. "This is a place that you can really find something that becomes a part of your tradition, whether it's an ornament for your Christmas tree or a piece of art work for your house back home to remind you of your trip."
For museum lovers, there are plenty of options too.
Guests will find lots to do with The Maria Mitchell Association, Burke said, as it operates two observatories, a natural science museum, an aquarium, and a research center, and it preserves the historic birthplace of Maria Mitchell, the nation's first female astronomer.
The Whaling Museum, home to a 46-foot sperm whale skeleton, is a great place to take the whole family, Burke said. The museum features permanent and rotating exhibits in nine galleries and covers more than four centuries of island history.
"It's very interactive," he said. "The staff is incredibly knowledgeable. They have a rotating exhibit every year. Right now it's a tour of Nantucket's summer history."
The Shipwreck & Lifesaving Museum, billed as the first museum in America devoted to honoring volunteer and professional lifesavers, is also worth checking out, Burke said.
"Their property is gorgeous," he said. "It's a really concise and condensed museum, so it doesn't have to be a five-hour event. It's very tactile. They do a really good job of making it family-friendly."
4. Enjoy a meal
When all of that exploring makes you hungry, you're in good hands on Nantucket, Burke said.
"We are so spoiled," he said. "The concentration of high quality restaurants out here is really impressive. There really isn't a bad bite in the bunch."
Nantucket's has "amazing" seafood served up across the island, with dishes ranging from sushi to fish tacos to fried fish sandwiches to more exotic fare, Burke said. It's worth checking out places such as Bar Yoshi and Slip 14, he said.
"We have the Galley Beach, which is right on the beach, we have Oran Mor, which is like a really nice bistro, and there's The Proprietors right in town which has a menu you don't see anywhere else."
For traditional food, Brotherhood of Thieves and The Rose and Crown have wide-ranged menus great for the entire family, Burke said.
The Gazebo is a popular spot, Burke said.
"It's hard to escape Nantucket without a mudslide at the Gazebo," he said. "It's this iconic spot right on the docks. It's like summer in a picture. It's great."
For patio lovers, Burke has this tip: "Or, The Whale has a really great back patio. Probably one of the sneakiest, biggest patios on the island."
The restaurant's name is a nod to Herman Melville, who considered the alternative title for his famous novel Moby-Dick.
5. Explore the conservation land
Nantucket is made up of more than 40 percent conservation land.
"There is some really great scenery that you just can't get anywhere else in Massachusetts," Burke said.
For trail lovers, there are plenty of resources, Burke said, including Nantucket Conservation Foundation, which owns and maintains 9,010 acres, Nantucket Land Bank, a land conservation program, and the Linda Loring Nature Foundation, which promotes environmental literacy.
"They have really comprehensive trail maps," he said.
Guests with a permit can rent a jeep and ride along the beach on the northernmost point of the island to Great Point Lighthouse at the Coskata-Coatue Wildlife Refuge. The path is full of rolling dunes and coastal plant and animal species.
"It's a wild adventure," Burke said. "And pack your sunscreen, because there's not a lot of shade out there."
Visitors should keep in mind that the area is subject to closure for environmental reasons at any time, Burke noted.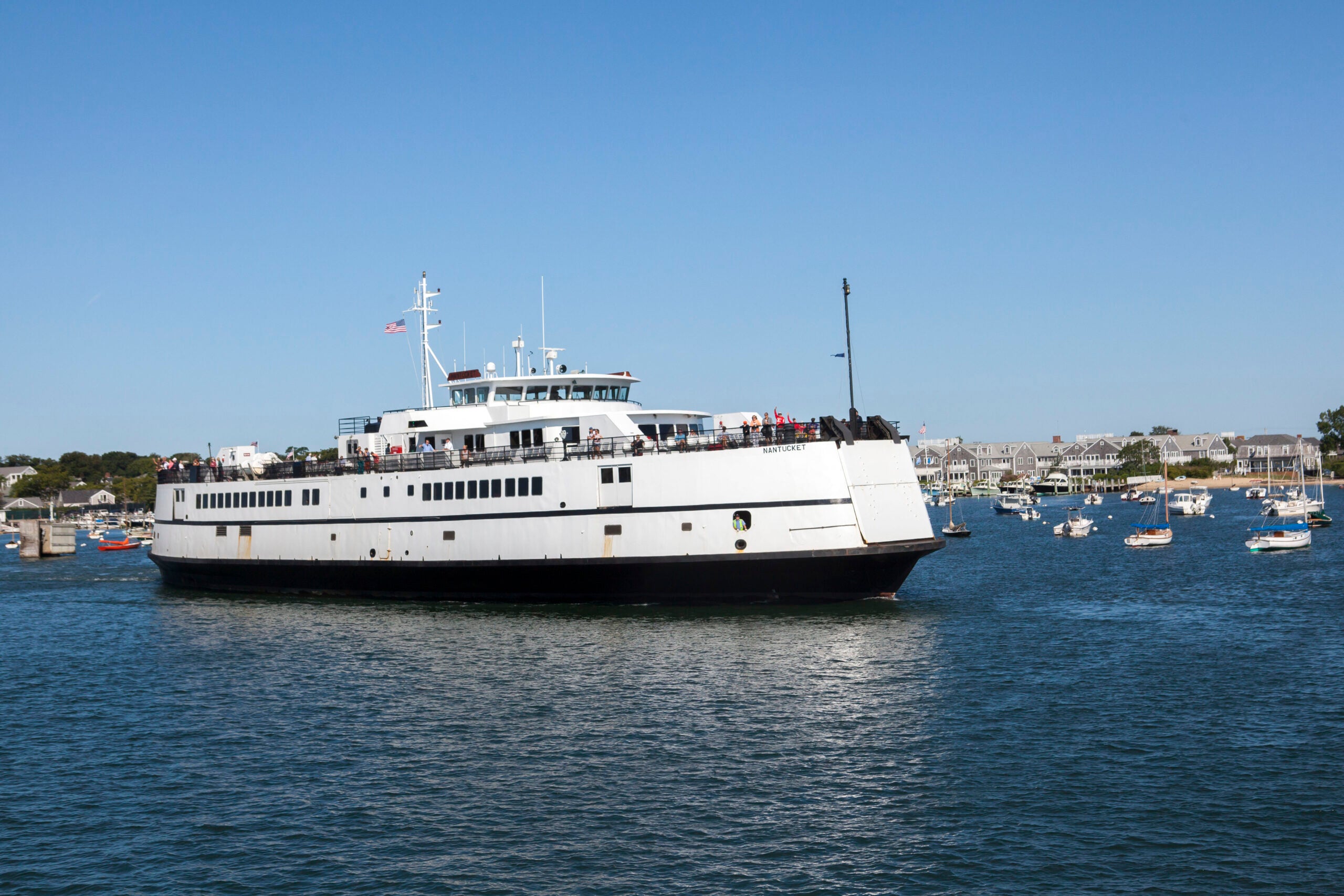 Getting there
Visitors can get to Nantucket by plane or ferry.
Visitors can take the Steamship Authority and Hy-Line Cruises out of Hyannis year-round. The Steamship Authority also carries cars. Freedom Cruise Line in Harwich and Seastreak in New Bedford both provide seasonal high-speed ferry service to the island.
Once on the island, guests can catch a ride with "The Wave," a year-round shuttle bus run by Nantucket Regional Transit Authority that services various routes across the island.
Guests can also get around the island via bus, taxi, ride share service, or they can rent cars and bicycles for the day.
"Leave your car home, especially for a day trip or even for a couple of nights overnight," Burke advised. "It makes getting around a lot easier and less hectic."
Reader recommendations
When asked for recommendations for those visiting Nantucket, reader @kabwwolf had a simple answer: "Everything."
Ahead, check out a few more specific recommendations from our readers:
Food / beverages:
Aunt Leah's Fudge — @garrett_mckinnon_
Bartlett's Farm — @devincsmith
Cisco Brewers — @adunne313, @devincsmith, @tarrynprosper, @lwith0, @caitycorri
Sister Ship — @devincsmith
Something Natural — @devincsmith
The Juice Bar — @haylsjayson, @gracefrazer09
The Tavern & Gazebo — @devincsmith, @caitycorri
Ventuno Restaurant — @devincsmith
Activities:
Beaches — @squiresb27, @wcnpics99
Children's Beach — @mrs.melissa.sullivan
Lighthouses — @therealpetersullivan
Nobadeer Beach (via rented jeep) — @jmds1982
Pampr — @mdmorrissey
Sconset Bluff Walk — @jocelyndean_
Shops and beaches — @shophappy
Sunrises and sunsets — @therealpetersullivan
Surfside Beach — @adunne313
Surfing and sunsets — @nantucketsurfer
Whaling Museum — @sfslmaestra
Need weekend plans?
The best things to do around the city, delivered to your inbox.