Travel
The best domestic airport of 2023 is in New England, according to Travel + Leisure readers
"Our Airport employees and partners work extremely hard every day to ensure the best experience for our passengers."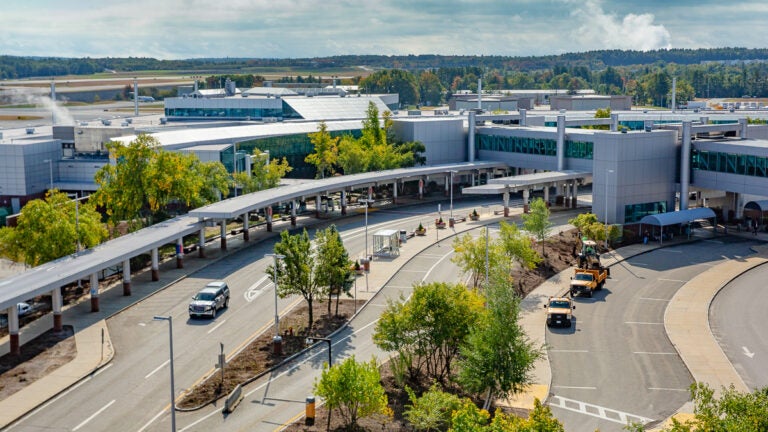 When it comes to air travel in the U.S., a New England airport soars above the rest, according to Travel + Leisure readers.
The publication named Manchester-Boston Regional Airport in Manchester, N.H. the best domestic airport of 2023 as part of its annual World's Best Awards, released on Tuesday.
When considering domestic airports, readers focused on convenience (think short security lines), ample parking, and easy-to-navigate terminals, according to the publication.
"Our Airport employees and partners work extremely hard every day to ensure
the best experience for our passengers," said Airport Director Ted Kitchens, in a statement. "We are grateful for our employees' dedication to making the Airport the preferred airport of choice for savvy passengers in the greater Boston area. Thank you to our employees and to the readers of Travel + Leisure for bestowing upon us this most prestigious award."
The following is what Travel + Leisure wrote about Manchester-Boston Regional Airport:
Just about 50 miles outside of Boston, Manchester-Boston Regional Airport (MHT) is a delightfully convenient experience for travelers. "Quickly became my absolute favorite airport; it's nice and clean and so fast and easy to get in and out of," one voter said. The airline serves about 1.7 million passengers a year and has flights on American, Avelo, Southwest, Spirit, and United. Voters also praise the staff at the airport. "All the employees I encounter at MHT are knowledgeable and truly enjoy their job," one T+L reader commented. "Security is a breeze, and the TSA agents are extremely professional."

Travel + Leisure
Another New England airport made the list. Rhode Island T.F. International Airport in Warwick, R.I. ranked No. 6.
Nearly 165,000 Travel + Leisure readers completed a 2023 travel survey between October 24, 2022 and February 27, 2023 to determine the results of this year's World's Best Awards.
JetBlue, Logan Airport's largest carrier, ranked No. 5 among the publication's list of 10 favorite domestic airlines of 2023. JetBlue is a World's Best Awards Hall of Fame honoree, which means it has been voted onto a World's Best Awards list for 10 consecutive years. Hawaiian Airlines ranked No. 1.
Check out the list of the best domestic airports of 2023.
Need weekend plans?
The best things to do around the city, delivered to your inbox.