Travel
Here's your October day trip guide to spooky Salem
Get Witch City tips for eating, touring, and exploring.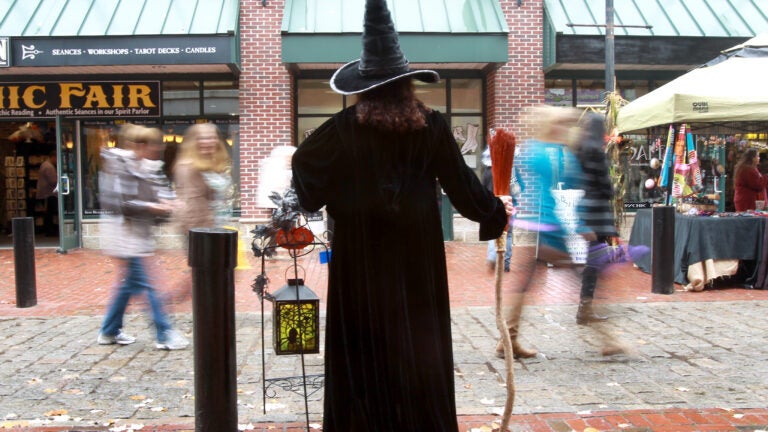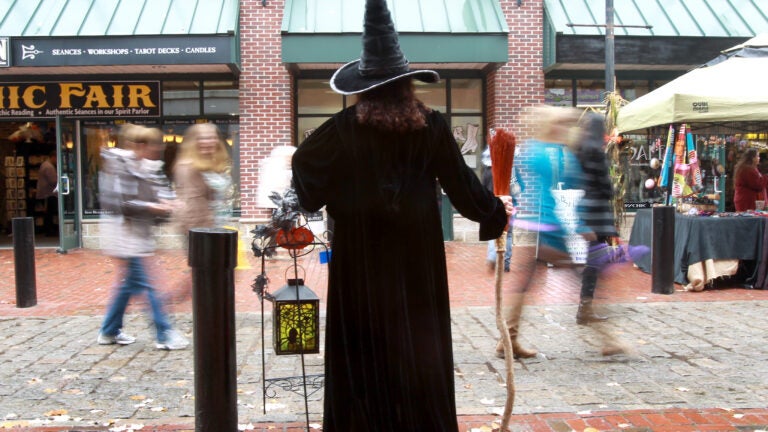 If you're looking for a festive, seasonally appropriate day trip this month, you'd be hard-pressed to find a New England destination that celebrates Halloween as thoroughly as Salem.
Located 16 miles north of Boston, Salem welcomes nearly 1 million tourists during October for its month-long Haunted Happenings. The celebration, which began in 1982, is billed as the largest celebration of Halloween in the world.
Salem was recently named among the best Halloween events in the U.S. by TripsToDiscover.com and among the best places to travel worldwide in October by Conde Nast Traveler.
This map of downtown Salem, along with the following recommendations, will help you plan your adventure in Witch City. Visitors can also download a free Destination Salem app with information about parking, traffic, attraction tickets, and more.
How should I get to Salem?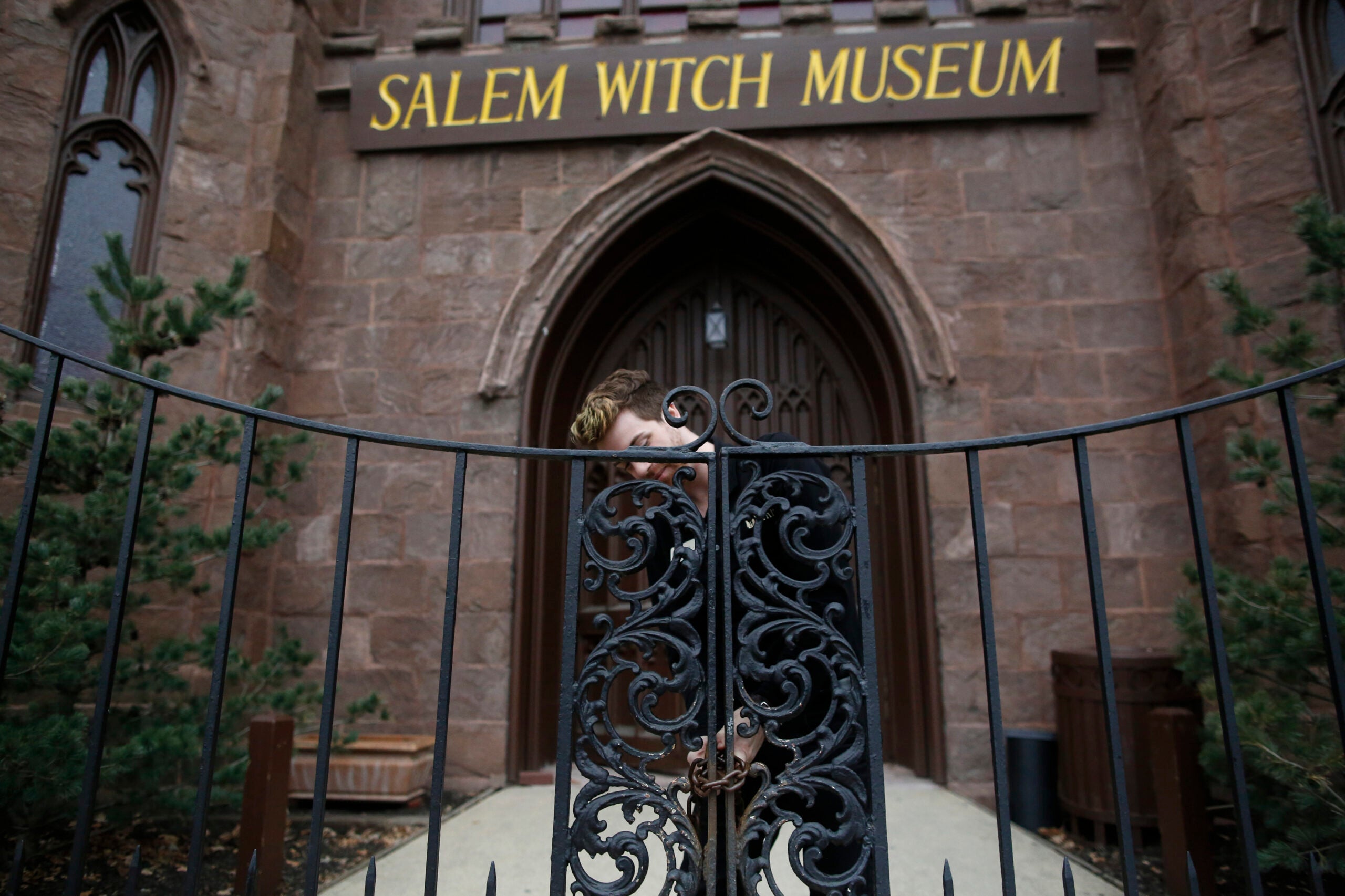 When we asked Salem residents for their top tips for visitors coming to Salem in October, the most popular tip was to take public transportation.
Guests can take the MBTA commuter rail from North Station in Boston or stops north of Salem on the Newburyport/Rockport lines.
"The train is conveniently located in downtown Salem, and once you are in Salem everything is extremely walkable," according to Kathryn Horrigan, Destination Salem Communications Manager.
Guests can also arrive by a ferry, which runs between Boston's Long Wharf and Blaney Street in Salem. Visitors can get information about the train and ferry on the Haunted Happenings website.
For those who'd rather not walk, guests can rent bicycles from the BlueBikes program, which has pick-up stations across the street from the commuter rail and the Salem ferry, Horrigan noted.
For those driving, the City of Salem provides free satellite parking at three parking lots and shuttle buses run all day between the lots and Riley Plaza downtown between 10 a.m. and 8 p.m. every October weekend, including on Indigenous Peoples Day. The three lots offer more than 1,300 free parking spaces, according to the city.
The satellite parking lots are:
— Salem State University's O'Keefe Center parking lot at 225 Canal St.
— Salem High School at 77 Willson St.
— 108 Jefferson Ave. behind Salem Hospital
The number of shuttle buses have increased this year and there is an accessible shuttle bus as well, according to the city.
Visitors should note that cars parked in other hospital lots instead of the designated lot at 108 Jefferson St. may be towed at the owner's expense, the city noted.
Where should I eat?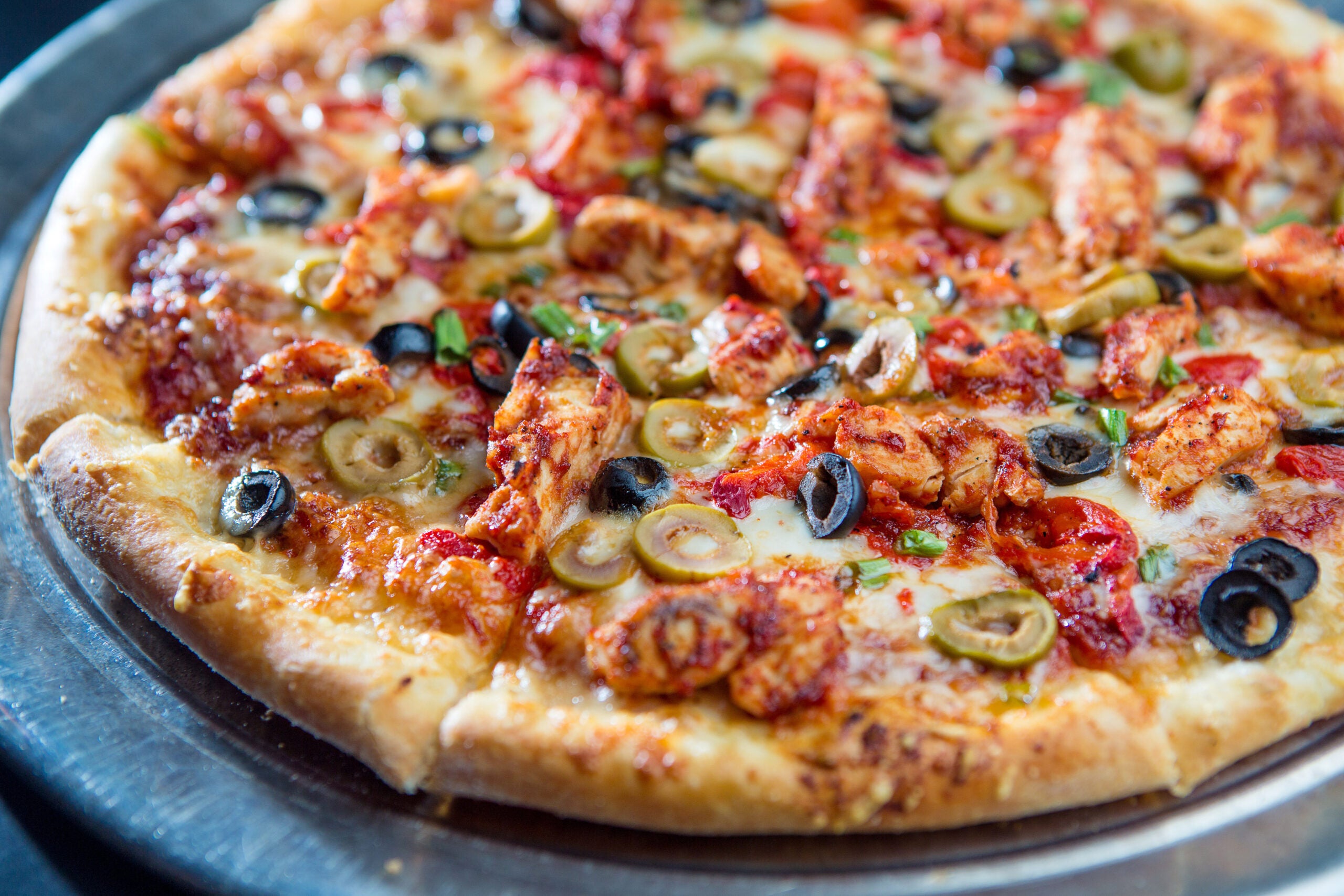 Guests can browse a list of Salem restaurants on the Haunted Happenings website, broken up into three categories: delis, pizza, and sandwiches, restaurants and bars, and sweets and treats.
​​"The biggest tip when planning to dine out in Salem in October is to prepare for a wait for seated service," Horrigan said. "Our culinary scene is booming, and because of this extended wait times should be taken into consideration. If you are looking for a sit-down meal, plan ahead and make reservations when you can."
Among the best restaurants in Salem right now, according to Boston magazine, are Flying Saucer for pizza, Bella Verona for "old-school Italian," Bit Bar, a retro arcade and restaurant, Howling Wolf Taqueria for Mexican food, and Sea Level Oyster Bar along the harbor.
The Roof, which has a full bar and an outdoor kitchen serving tacos, rice bowls, and oysters, is Salem's only restaurant with rooftop dining.
How can I experience the best of Salem in just one day?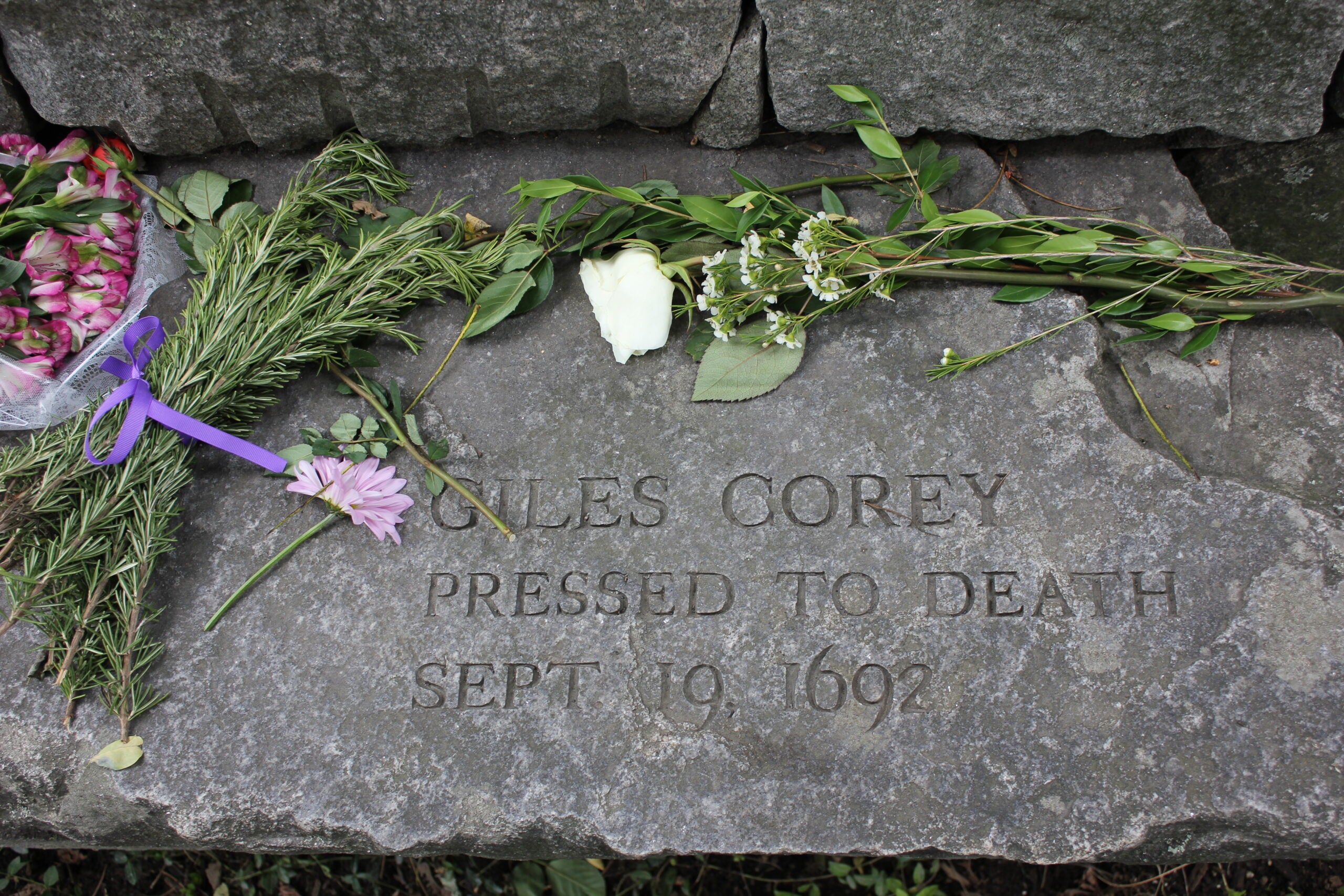 A walking tour of Salem is a great way to cover a lot of ground in a single day, experts say.
The city's Haunted Happenings website highlights dozens of different tours, including Witches and Seafarers, a Candlelit Ghostly Walking Tour, and Salem Food Tours.
Earlier this year, Salem's History & Hauntings of Salem Guided Walking Tour by Witch City Walking Tours ranked No. 1 in the U.S. and No. 6 in the world for best cultural and historical tours by Needham-based travel website Tripadvisor. Participants meet at Salem's Old Town Hall for the tours, which run daily.
"What we love about this tour is that it's a little bit of everything of Salem's history and the Salem experience," Beth Crowley, owner and guide, told Boston.com. "A lot of tours will focus on just the witch trials or just ghost stories. We combine so our travelers will learn about our maritime history. They'll also do a deep dive into the Salem witch trials of 1692. We'll also expose them to three centuries of beautiful architecture as well. And ,of course, we throw in the spooky ghost stories."
The Charter Street Cemetery Welcome Center is where guests can learn the history of the Charter Street Historic District and the cemetery. It is open from 10 a.m. to 5 p.m. and reservations are required during the month of October. A cemetery map directs guests to significant graves and explains the gravestone art.
Which Salem witch trial destination should I visit?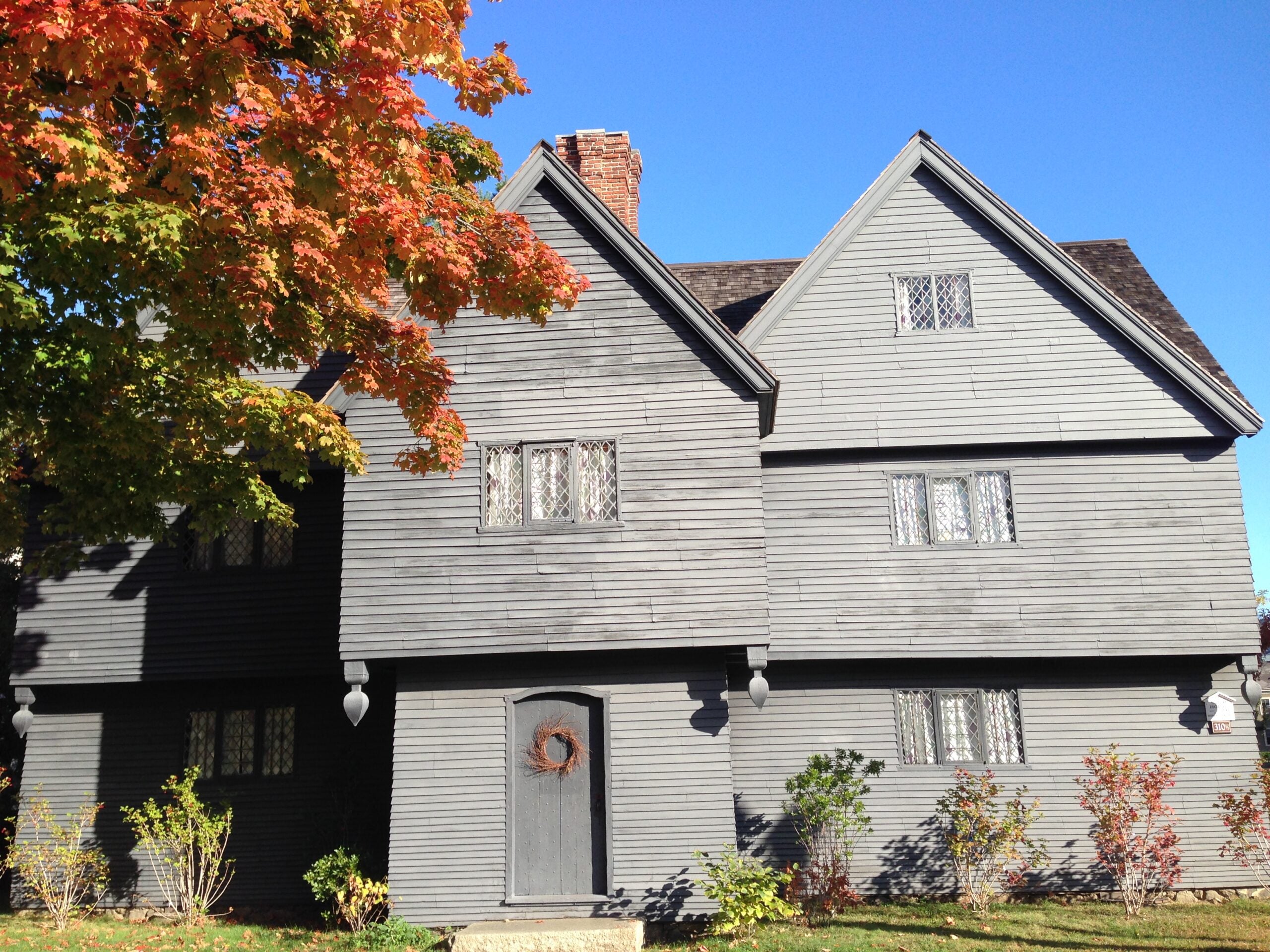 For visitors eager to learn more about the Salem witch trials, there are plenty of options across the city.
Visitors can check out The Witch House.
"The Witch House was the home of Jonathan Corwin who was a judge in the Salem Witch Trials," according to historyofmassachusetts.org. "Corwin purchased the house in 1675 and lived there for 40 years until his death in 1718."
At the Salem Witch Museum, located inside a renovated historic church building, guests encounter two presentations about the Salem witch trials of 1692. During the first, visitors are transported to 1692 through 13 life-size stage sets depicting the Salem witch hunt. During the second, the exhibit "Witches: Evolving Perceptions," guests learn about the European witch trials and the background of the Salem witch trials, as well as the meaning behind the word "witch."
The Witch Dungeon Museum features a live reenactment of one of the trials and visitors can tour a replica dungeon. Visitors can also tour the Salem Wax Museum and Salem Witch Village. The Salem Wax Museum's Haunted Neighborhood has two haunted houses.
It's also worth checking out a new exhibit at Peabody Essex Museum (PEM) called "The Salem Witch Trials: Restoring Justice," Horrigan said.
"The exhibition tells this story through court documents and authentic historic objects presented as tangible fragments directly tied to people in Salem and nearby communities in the late 17th century," according to the PEM website. "A handwritten petition, a carved loom, a walking stick — each illuminates an aspect of individuals who lived through Salem's witch trials and serves as a reminder of the real people impacted by these harrowing events."
The exhibit is open through November 26.
Which Salem activities are appropriate (and fun!) for my kids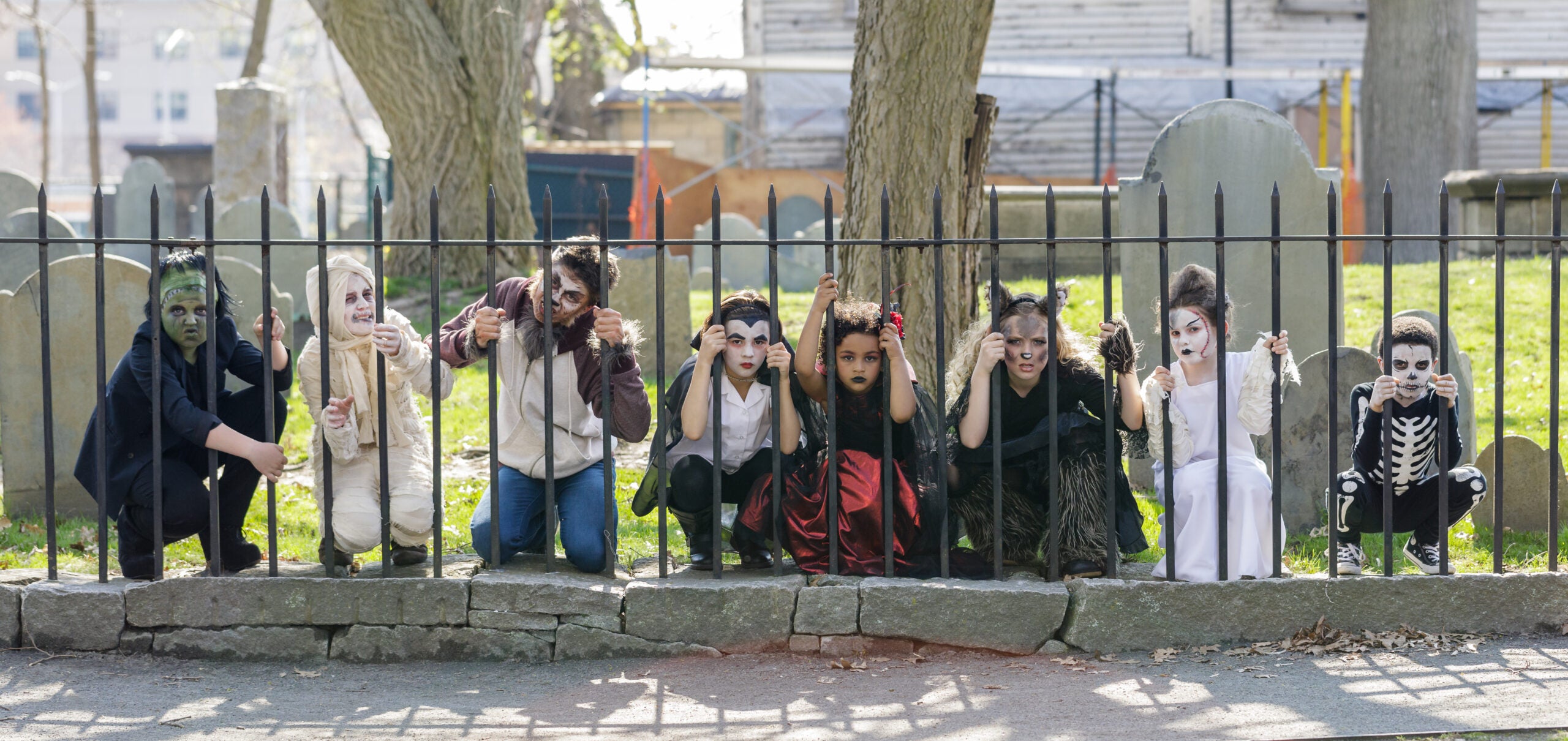 On Oct. 6, kids can trick-or-treat with the mayor at area businesses. The route will extend from downtown to Pickering Wharf, where businesses will hand out candy to kids in costume, according to Horrigan.
Professor Spindlewink's World of Wizardry is a new children's attraction that debuted in April.
"Journey to magic realms and discover an enchanted forest, a crystal cave, a room of fantastic beasts and even an ice dragon," organizers wrote on the event's website. "This amazing new attraction brings a fantastic fantasy world to life by allowing visitors to explore magical realms. Set up like an interactive museum, visitors can engage and interact with each realm."
Salem offers free family programming every Sunday in October from 1 to 3 p.m. with The Good Witch of Salem and the Creative Collective (except on Oct. 8), Horrigan noted.
"The Good Witch of Salem will have an array of family-friendly activities like a costume parade, potion making, and a reading of her book," according to Horrigan.
Kids' Fun Fest, an annual tradition, will take place Oct. 21 and bring slides, rides, games, and more to the Salem Common.
Check out more family-friendly events happening in Salem in October.
Need weekend plans?
The best things to do around the city, delivered to your inbox.