Travel
This stay, named the best affordable hotel brand by TPG, has a Boston location
The rooms are "small but smart."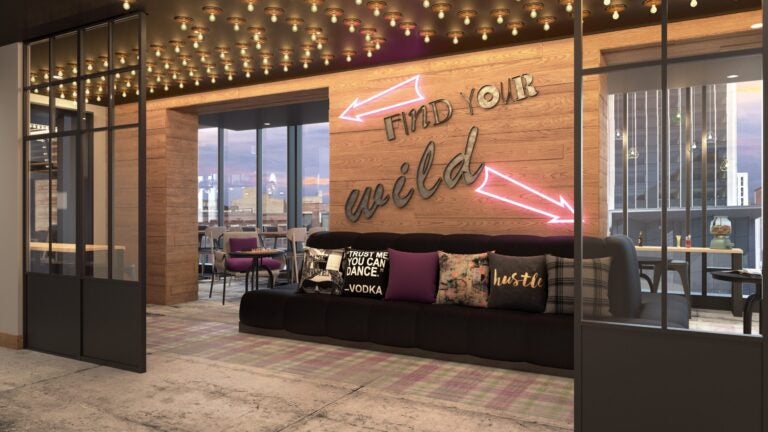 For an affordable stay in the city, head to Moxy, according to The Points Guy.
The travel website recently named Moxy the best affordable hotel brand during its 2023 TPG Awards. Marriott, which launched the brand in 2013, has rolled out more than 125 locations worldwide including Moxy Boston Downtown.
Moxy hotels have "playful vibes, efficient rooms and a community-driven atmosphere," wrote TPG. The Boston location opened in 2019 in the Theater District.
The rooms are "small but smart," with 185 square feet of "clever, stylish design," according to Moxy.
"Instead of a closet, Moxy introduced simple peg boards where guests can hang clothes or a bag. Rather than a full-on desk, some rooms offer small fold-up options that double as wall art," wrote TPG.
The Boston hotel has a restaurant, fitness center, fun public spaces, and loft-inspired hotel rooms with walk-in showers. Guests check in at Bar Moxy rather than a traditional check-in desk, and promptly receive a signature cocktail on the house.
"We reduced the (room) rate and (in return gave) them a room that's efficient, i.e. smaller, but still stylish, along with public spaces that are engaging and well designed," Mitchell Hochberg, president of Lightstone, the development company behind some of the Moxy properties, told TPG.
Public spaces include large writing walls, a 56-inch projection TV, photo booth, and 24-hour grab-and-go marketplace, according to Moxy.
Moxy rates are less than $75 a night in some markets, depending on the location and season, TPG wrote.
The winners were determined by TPG readers, editors, and external travel experts who voted in 22 travel categories.
Check out the winners of the 2023 TPG Awards.
Need weekend plans?
The best things to do around the city, delivered to your inbox.