Cars
Single-day road trip ideas for couples near Boston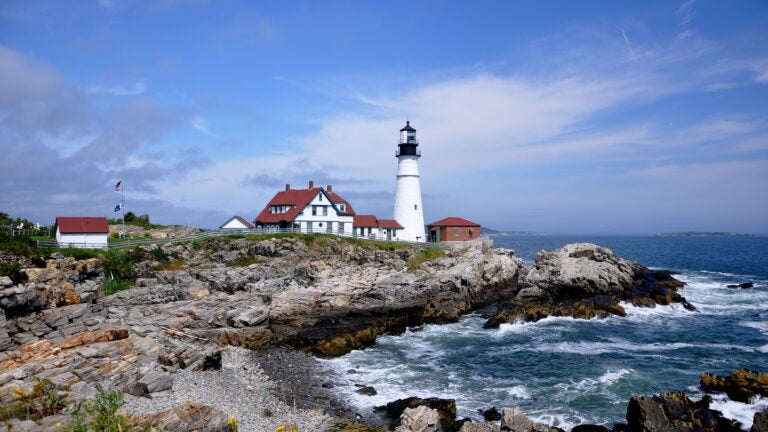 Get amazing travel deals when you sign up for Boston Traveler. Find the perfect getaway, grab special fares for local and international trips, and much more.
Summer is the season for road trips in the Northeast. Check out three awesome itineraries for couples looking to get out of Boston for a day of adventures.
TO THE NORTH
The basic idea: Antique hunting and outlet shopping in Maine, interrupted by delicious seafood.
Morning drive: Head out of the Boston area on Interstate 95 North. Just shy of Portsmouth, New Hampshire leave the interstate behind and continue north on Route 1. It takes more than an hour and a half to travel up to southernmost portion of this itinerary, so it helps to hit the road early.
Morning activity: Route 1 between Portsmouth, New Hampshire and Portland, Maine is full of antique stores and other unique shops, perfect for windows-down driving with spontaneous stops along the way.
Maybe you're searching for some classic furniture or vintage clothing. Along this stretch of highway, you'll have plenty of businesses to choose from and plenty of stores to get original ideas.
Some notable options include vintage clothing store Old as Adam and antique furniture store Northeast Auctions, both in Portsmouth. Travel further up north into Maine and you'll find more antique hot spots like the Clown, Tangibles Antiques and the Nobleboro Antique Exchange.
Lunch: After a couple hours of driving and exploring along Route 1, you should find yourself in Portland, Maine just in time for lunch. Since you're in Maine, Plan A is to try a lobster roll from Eventide Oyster Co. But if seafood isn't your fare, don't fret. Plan B is the café at Portland Pottery, which has plenty of non-seafood options and one of the coolest dining environments around thanks to its connection to the pottery shop and studio.
Afternoon drive: Once you're well-nourished, hit the road again for a quick jaunt farther north, this time along Interstate 295. In just 20 minutes you'll be in Freeport, Maine.
Afternoon activity: There you'll find Freeport Village Station, which offers a different shopping experience. Brand-name outlets include Brooks Brothers, Old Navy and Nike. Of course Freeport is also home to the L.L. Bean headquarters, which is more of a campus than a store and can easily fill a whole afternoon.
Dinner: Once you've had your fill of shopping, load your wares in your car and head back toward the Boston area. But plan to stop for dinner in Newburyport, Massachusetts – the perfect halfway point. Metzy's Taqueria, Giuseppe's Fresh Pasta & Fine Food, Anchor Stone Deck Pizza and the Jewel in the Crown all get strong reviews on Yelp and offer affordable prices.
After the dinner bill is paid, you're just under an hour from Greater Boston.
TO THE WEST
The basic idea: Hiking, snacking and art appreciation.
Morning drive: Head west, either on the Mass. Pike or, for a more scenic drive, along Route 20. In Wayland, take a right onto Route 27 toward Sudbury.
Morning activity: There, about 25 miles outside of Boston, you'll find the Assabet National Wildlife Refuge. It's less than an hour outside of Boston, so leave by mid-morning to make the best time.
The refuge is a great place to go bird-watching or to spot local wildlife in its natural environment. But bear in mind that with summer months in full swing, it pays to come prepared. The Refuge recommends some basic protection including sunblock, bug repellant and bottled water.
Lunch: When you're done with the great outdoors hop back in the car and keep heading west to Marlboro (there are some great back roads to drive along the way), where you'll find plenty of lunch spots like Kindles Wood Fired Pizzeria, Vin Bin and Rail Trail Flatbread.
If you think ahead, you can stop at the Wayside Country Store along the way to grab desert and a quick history lesson. The store was once owned by American automobile pioneer Henry Ford and over the course of its existence has operated as a post office and a school.
Afternoon drive: Keep heading west until you get to Worcester. You can either take Route 9 (about 35 minutes) or Interstate 290 (about 20 minutes), depending on how much of a rush you're in.
Afternoon activity: Drop by the Worcester Art Museum, one of the city's hidden gems. Current exhibitions include "Meow: A Cat-Inspired Exhibition" that includes an interactive display with live felines.
Dinner: When you've taken in enough culture (and cuteness), stop by one of several great dinner offerings in Worcester. Options include Mexican food from Tacos Mexico, Middle Eastern from Shawarma Palace and tapas from Bocado Tapas Wine Bar.
When you're done with dinner, get on the Mass. Pike heading east towards Boston. You'll be home in about an hour.
TO THE SOUTH
The basic idea: Picnics, a day at the beach and a sculpture park
Morning drive: When you wake up pack yourselves a picnic, since that will be the lunch plan for today. Then head south until you can catch Route 3A, which skirts some of the best coastline in the state. In about 40 minutes, you'll be in Hingham.
Morning activity: From there, make your way to the Wompatuck State Park, 3,500-acres full of outdoor activities, including several hiking routes and 12 miles of paved bike trails. Visitors are also encouraged to stop at Mt. Blue Spring where you can help yourselves to fresh drinking water for free. Sounds like the perfect place for a picnic lunch.
Afternoon activity: Continue along Route 3A until you enter the coastal town of Duxbury, about 35 minutes from Hingham. Head to Duxbury Beach by passing over the Powder Point Bridge and take in a great view of the bay as you cross over.
If you're done with nature for the day, head to the Art Complex Museum (before it closes at 4 p.m.) and take new works by current artists as part of the "Double Vision" exhibition. The Museum's art also extends beyond its walls with several outdoor sculptures.
Dinner: When you're ready to grab a bite, Duxbury has several establishments with strong Yelp reviews and decent prices for dinner. Options include Tsang's Café, the Sun Tavern, Milepost Tavern or Duxbury Pizza.
Get back on the road and you're less than an hour from Greater Boston.