Job Doc
How can I build a better connection during an interview? Elaine Varelas provides some insights
Obtaining an interview is key but not a guarantee for securing the next opportunity, and not every interview will end with a successful hire. Elaine Varelas provides some insights on how to build better internal connections while maintaining a positive outlook during the interviewing process.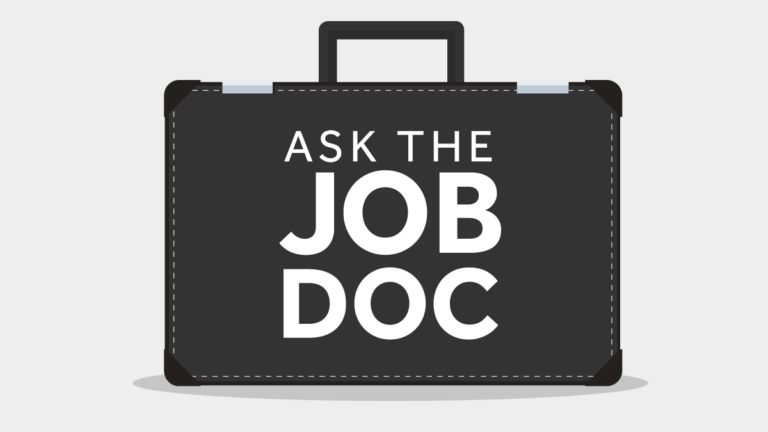 Q: I interviewed for a role where I connected very strongly with the first interviewer, but when it came to the department head, he let me know he was in a rush while the other candidate got two hours. They went with the other candidate – he got a lot of good face time! Is there anything more I could have done when it felt like the odds were stacked against me, or do you think they already had their minds made up?
A: If an interviewer is in a rush, there are a few options that you have, none of which are great. The first is to be accommodating and try to deliver your message in a shorter period of time while still communicating that additional time would be really valuable for both of you. Your second option is to offer to reschedule, which may not happen, and you may lose this opportunity altogether. Either way, this is a tough position to be in, and hiring managers owe all candidates more.
Who can tell if he was really rushed, or if he had already made a decision based on a connection to the other candidate, on your paperwork, on a first impression, or on an informal recommendation or referral that they may have received. Recognizing that many aspects of your job search are out of your control can be really difficult to accept, and not everything is fair.  Do recognize that your energy needs to be put into all aspects of the search you can control.
You can't control a reference someone else got, but you can control getting a reference to say positive things about you before you are asked for one or knew somebody. You may not be the internal candidate, but by researching the people you will meet and the organization thoroughly, you can find other commonalities and ways your expertise can stand out. There are so many factors that impact decisions that you just can't and won't be aware of, or that people would not necessarily admit to.
Don't lose track of your relationship with the first interviewer. That's within your control. Developing a relationship with them might give you access to other internal roles.  This person may be willing to introduce you to additional hiring managers or send you internal or external job leads as they become aware of them. So stay positive and communicate your desire for the opportunity to use your skills even if you weren't selected for that particular role. Many people have been called back after an initial rejection. Make sure to keep it positive, however; complaining to HR will get you nothing but deleted or put in the shredder.
Don't be discouraged. You got to the interview point and that's an accomplishment. Recognize that if you are putting your best foot forward in every way, then you're doing the best you can and that's the best that you can do.
Newsletter Signup
Stay up to date on all the latest news from Boston.com