Job Doc
Is it beneficial to have an updated LinkedIn account? Elaine Varelas explains
LinkedIn is a fantastic tool for hiring, job searching, networking, and more. But how thorough and current should your account be? Elaine Varelas explains some key components that are vital to enhancing your LinkedIn profile.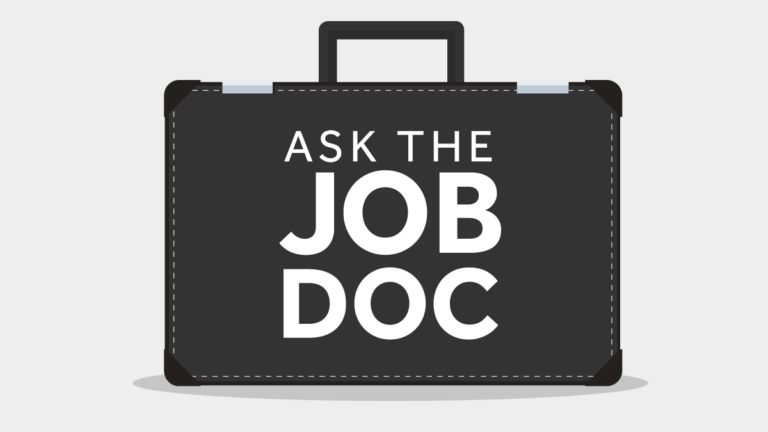 Q: If I'm just entry level, do I really need a LinkedIn? What do I gain from it, and what are recruiters looking to see? Do I need to add thorough descriptions, or is just having the updated profile enough?
A: Yes, you need a LinkedIn profile.
College students are using LinkedIn, graduate students are using LinkedIn, every level of employee is using LinkedIn. It's not all about recruiters at entry level, but about every hiring manager.  Recruiters want to know more information about you than just what's on your resume, and so they look for that on LinkedIn. They want to know if you're connected to anyone they know, which is easy to find out on LinkedIn. They want to see what you know how to do – even if it is just showing you know how to go to work every day and be responsible. Describe summer jobs or internships that you might have had. People are looking at it because they want to know more about you. So, make sure that the "more" is all things that enhance your reputation and your persona while showcasing your capabilities.
An updated profile is not enough. Everything you add tells a story.  People or companies you follow, volunteer activities. Your LinkedIn profile isn't limited by two pages of real estate, so use your profile to make yourself a three-dimensional potential employee to people who are looking for you on LinkedIn.
You do need to use a picture. Use a current picture that's up to date, and make sure that it's a professional picture and not your summer photo with your sunglasses on, a picture of you cropped out of a wedding photo, or anything else like that. LinkedIn is a professional networking site that is relied on as a tool that is used by professionals involved in any kind of recruiting, human resources, or hiring manager roles to evaluate people they have just met or are going to meet.
As an entry-level employee, if you need help improving your profile, have a manager review it. You could also ask a professor or some level of professional colleague to make sure it represents you well. And get used to using it because you'll be using either this tool or another tool like it for the rest of your career.
If you're not sure about posting etiquette and how to engage with your connections on LinkedIn, you can start your efforts by watching. Keep an eye on the professionals you respect. Use LinkedIn to post, comment, and develop your skill set to follow suit professionally.
Newsletter Signup
Stay up to date on all the latest news from Boston.com