Job Doc
I didn't look for work during my COVID-related furlough and I'm trying to find a new job. What's the best way to explain my absence from the workforce? Elaine Varelas guides
Several employees were furloughed during the height of the COVID-19 pandemic and whether it was for health reasons, family reasons, or other concerns, many did not return. However, with various financial assistance programs ending, people are now returning to the workforce. Elaine Varelas guides on methods for applying even with a gap in your work history.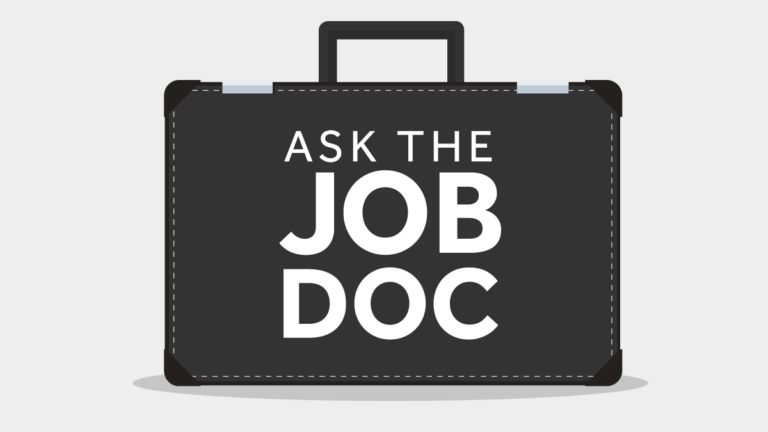 Q: I was furloughed due to COVID and was collecting unemployment. Now, I'm trying to get back into the workforce. How do I explain the fact that I didn't look for work during this time?
A: Being furloughed at the beginning of the pandemic was a huge transition for many employees as it was not a workforce planning tool typically used by companies. Based on the lack of knowledge of what would happen and the consequences of COVID-19, companies furloughed employees hoping they would be able to bring them back within a reasonable amount of time. Unfortunately, that wasn't the case.
You are not alone – there are many others who did not look for work during that time. In fact, a good number of employees have left the workplace and employers hope it is only a temporary situation. While some workers looked for jobs during the furlough, others waited and hoped the furlough would end so that they could return to work. A percentage of employees in high-risk environments chose not to return to work, but instead waited, collected unemployment, and anticipated the pandemic would subside with a greater sense of safety. For many, unemployment financial support and the added subsidy have now ended, which means a lot of people are seeking some sort of employment. Depending on the individual, this could mean returning to a previous job or finding a new opportunity in a different field.
Because the economy has such a great need for employees right now, you may find that a potential hiring manager may not inquire too much about what you have been doing during the last 18 months. In other cases, some interviewers may ask questions about how you navigated the difficulties surrounding the pandemic. As with most situations, honesty is the best policy. Letting an employer know you focused on a family situation and now is the right time to come back into the workplace is enough of an answer. Don't dwell on it and don't offer too much information – just let them know that you are eager to get back to work and that you are interested in using your skillsets to benefit the organization.
If the question does come up in an interview, use any track record of success or work experiences you had prior to the pandemic. Additionally, you may have some meaningful statements of how you utilized your time during the pandemic even if you weren't working. It could be anything from planting a garden, building a shed, caring for elderly parents, learning new skills, pursuing continuous education, volunteering, etc. Showcase your initiatives to your potential employer and highlight how you may have honed alternative skills. This could show a hiring manager you are able to find purpose and take personal initiative to keep yourself active, stable, and connected despite unpredictable and stressful situations.
Newsletter Signup
Stay up to date on all the latest news from Boston.com