Job Doc
I'm currently employed, but a recruiter reached out to me. After taking the call, I was given an offer. Should I take it, or should I stay in my current role? Elaine Varelas provides insight
With the current competitive job market, recruitment efforts are on the rise. Elaine Varelas provides insight on how to approach a recruitment offer and what information you should examine before making a decision.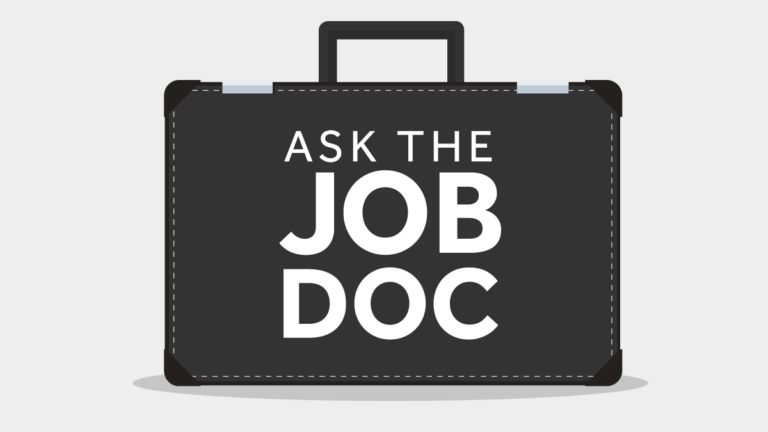 Q: I'm happy in my current job, but I was contacted by a recruiter recently. They connected me with an organization and after I interviewed with them, I received an excellent offer. Should I stay in my current job, or should I take this new opportunity?
A: In a competitive job market like the one we're currently in, employees are often wondering about whether the grass is greener somewhere else. Organizations are executing very aggressive recruiting efforts with significant promises to fill high-demand vacancies. Many people have decided not to return to work while others have changed career paths, so organizations are turning to recruiters for aggressive outreach initiatives. As a result, employees who thought they were happy, satisfied, and had opportunities for growth in their current organization are wondering whether they should talk a recruiter when they are contacted, which could put them in a position of having an offer. Taking a call doesn't obligate you, but it does make you take stock of your current employer.
Comparing a new offer to your current role is not as simple as comparing compensation and benefits, though those are a part of it. Consider the reputation of the organization that is offering the new opportunity, as well as the tenure of the colleagues you'd be working with – have they been there several years, or is this an organization where people often rotate out? Do you anticipate this to be a long-term hire, or is the offer too good to be true and could it be changed when the market eventually settles?
Having skepticism about new offers is in your best interest in this marketplace. Remember recruiters don't work for you, they work for the employer. They get paid to find the right person for the job and not to find you the right job. If you are a long-term employee, happy with your manager, and are satisfied with your career trajectory, be careful with making the change. You may consider trying to get a competitive offer to stay, which does alert your organization that you have been looking externally for other opportunities. Often your manager or HR representative will ask why you were seeking a new job. They may ask questions, such as whether you are unhappy in your current role, or if there is something missing that the company could provide. Additionally, they may be wondering where your loyalties lie – this is an old-school way of thinking and it may be changing. You want to reassure them that you are happy and you didn't consider an offer, but it was brought to your attention. To counter this, your current organization may offer a raise, development opportunities, etc.
If you choose to stay, you want to make sure that your company recognizes that this offer won't be an issue going forward and you are not on the lookout for new roles or more upticks in pay, benefits, etc. Most importantly, you want to ensure that they are aware you are not a short-term employee.
You may also want to consider the stability of both roles and whether there will be changes in the immediate future. How is business? Are there any acquisitions looming or changes in leadership that might impact you? Is your current organization able to provide growth opportunities long term? These answers will give you insight into what might be more secure, if that is what you need.
Weigh your pros and cons before making your decision. Every person has to define their own needs. You are in a position to try something new, or you can stay at your current company where you are a valuable contributor. Measure them both and get enough information to make an educated decision.
Newsletter Signup
Stay up to date on all the latest news from Boston.com