Job Doc
I want to change careers, but I don't have a college degree. How can I increase my chances for an interview? Elaine Varelas advises
Changing careers can be an excellent opportunity, but the lack of a college degree can make some people hesitate to apply. Elaine Varelas advises on how to apply for positions without a degree and what methods you can use to get an interview.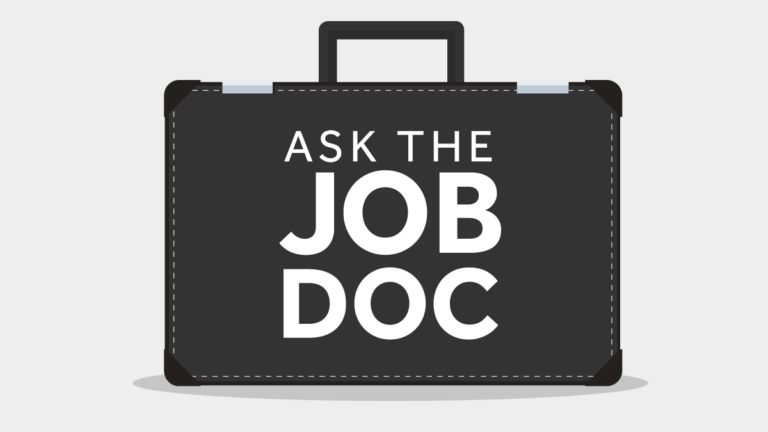 Q: I've been working for a long time in my current field, but I'm looking to branch out into a new area, or at least a new job. However, I don't have a college degree. Is there anything I can do to increase my chances of an interview? Most job postings require some sort of college degree and I'm afraid I won't be called back.
A: I know a number of people who are exceptional at their jobs and don't have a college degree. It worries them, often holds them back, and influences their self-confidence and their perception of their ability to get the job, but not necessarily to do the job. This is really unfortunate as the experience people bring and their work ethic can often be way more significant than the degree. So, to increase your chances at getting an interview, use your network extensively to provide the highest impact possible. Over 75% of job seekers get their jobs by networking. Having someone to talk about your experience and to encourage the hiring manager to meet with you is effective. Sending a cold application is not – that is a great way to get screened out. Networking will screen you in.
Any time you're changing to something different, interviewers struggle to see transferrable skills or relatable skills and are slower to see exactly what you have to offer. When your value is explained by someone they know and respect, this often makes it easier for you to secure an in-person meeting. There are environments that demand a degree, such as colleges, government roles, and scientific organizations, but most companies are now willing to look at experience before they eliminate someone based on the lack of a diploma. Reach out to connections to see if they would be willing to speak on your behalf. Former colleagues, friends, and even family members can provide detailed information on your transferrable skills and how they relate to the job. If there is someone you know at the organization, ask if they could refer you to a hiring manager. Networking is vital and the more people can elaborate about your skills, the better.
If you are still concerned about not having a degree, there are other options. Getting a college degree doesn't have to be a four-year, full-time endeavor. There are many highly reputable colleges and universities that are convenient for full-time employees. Additionally, many of these organizations award credits for work experience and you can transfer any credits earned elsewhere. People may say that your chances for advancement won't come without a degree, so invest time, money, etc. to get the degree instead of spending time worrying about the lack of a diploma. It may take years, but that is OK.
If you have taken college courses, add that to your resume. List the name of the college or institution and list your completed coursework. However, misleading anyone is not the way you want to go. Be precise and don't embellish. If you've taken courses at work or completed technology courses, list those as well. In the end, it's important that you don't avoid a job search just because you don't have a college degree. Your work history, accomplishments, volunteer work, and skills factor high in the application process and if a position seems like the right fit, it's better to apply than not. Not applying just means you won't get the opportunity, so don't reject yourself. If it has to be done, let someone else do it.
Newsletter Signup
Stay up to date on all the latest news from Boston.com