TV
'Arthur' to end after 25 seasons
Reruns will continue to play on PBS KIDS.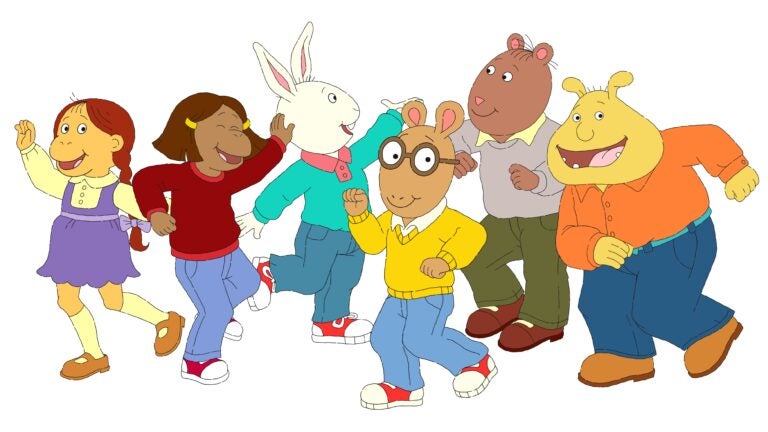 The PBS KIDS show Arthur – the longest-running animated kids show in history – will be airing its last season after 25 years, according to the show's producers.
Arthur – a series about an aardvark named Arthur Read and his daily activities with other animal family and friends – is "known for teaching kindness, empathy and inclusion through many groundbreaking moments to generations of viewers."
The show's first episode aired on October 7, 1996. The 25th and final season will debut in the winter of 2022, according to a statement by Carol Greenwald, the Executive Producer of Arthur.
The show has New England ties: Arthur is produced at GBH Boston (formerly known as WBGH). The Boston Children's Museum also has an immersive Arthur exhibit that takes visitors into some of the show's most popular scenes.
Despite the upcoming final season, Arthur reruns will continue to play on PBS kids.
"I think the most important thing to note is that Arthur isn't going away," GBH's Director of Media Relations Erin Callanan wrote in an email. "Arthur will continue to air on PBS KIDS for years."
Arthur-related content – including a short video and poll that allows kids to pick their favorite mascots – will be available soon, Callanan said. She added that Arthur will be starting fourth grade in the episode Arthur's First Day airing on September 6.
The television show caused some controversy for featuring a gay marriage wedding in a 2019 episode. Alabama Public Television refused to air the episode.
More recently, Arthur has been popular on social media for the memes created from the show. While Twitter users shared their favorite memes in honor of the show's cancellation, Arthur producers assured fans that Arthur content is not leaving, despite the final season.
"Arthur will continue to be available on PBS KIDS for years to come," Greenwald said in a statement. "Producer GBH and PBS KIDS are continuing to work together on additional Arthur content, sharing the lessons of Arthur and his friends in new ways."
Newsletter Signup
Stay up to date on all the latest news from Boston.com