Crime
Thomas Barrack, Trump fundraiser, indicted on lobbying charge
Federal prosecutors and the FBI have been investigating Barrack for nearly three years.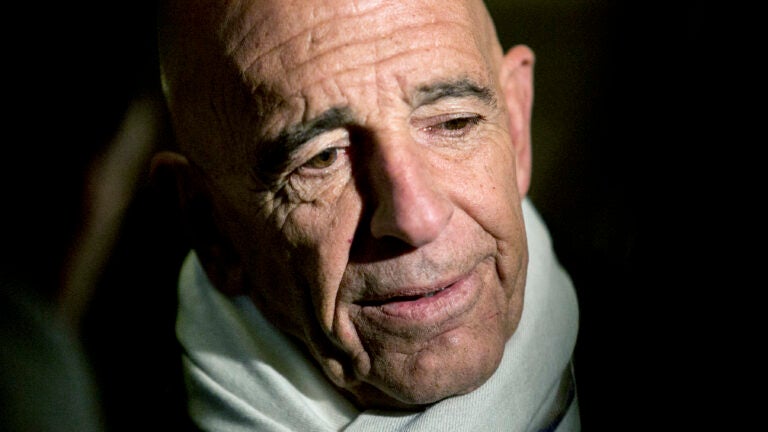 WASHINGTON — Thomas J. Barrack Jr., a close friend of former President Donald Trump and one of his top 2016 campaign fundraisers, was indicted on Tuesday morning on federal charges of violating a federal law requiring lobbyists for foreign interests to disclose their work to the Justice Department.
Federal prosecutors and the FBI have been investigating Barrack for nearly three years, focusing on whether he tried to sway Trump's 2016 presidential campaign or his administration on behalf of Persian Gulf nations with huge stakes in United States policy.
The inquiry was overseen by prosecutors in the public integrity section of U.S. Attorney's Office for the Eastern District of New York. In an interview two years ago, a spokesman for Barrack said he had acted as an independent intermediary between Persian Gulf leaders and the Trump campaign and administration, not on behalf of foreign officials or entities.
The indictment charged Barrack and two other men with failing to register as agents of the United Arab Emirates government. The other two men charged were Matthew Grimes, a former top executive at Barrack's company, and Rashid al-Malik Alshahhi, an Emirati businessman who is close to the UAE rulers.
Barrack's real estate and private equity firm, Colony Capital, benefited from substantial investments from Saudi Arabia and the UAE in the three years after Trump became the Republican Party's nominee for president in July 2016, Colony Capital received about $1.5 billion from those two Persian Gulf counties through investments or other transactions. Of that, about $474 million came from sovereign wealth funds controlled by their governments.
Barrack stepped down as the firm's executive chairman in March. The firm was recently renamed DigitalBridge. According to a filing this month with Securities and Exchange Commission, Barrack owns 10% of the firm and is one of its directors.
Barrack, 74, has been friends with Trump since the 1980s. He helped raise money for Trump's first presidential campaign and ran his transition team after Trump won. But he was perhaps best known for leading Trump's inaugural committee, which raised $107 million — the most money ever collected and spent to celebrate an inauguration.
Critics claimed the committee became a hub for peddling access to foreign officials or business leaders, or those acting on their behalf, but investigations by several local jurisdictions into the committee's activities petered out with no charges filed.
The federal inquiry into Barrack's ties with foreign leaders, reported by The New York Times in July 2019, was an outgrowth of the investigation led by Special counsel Robert Mueller in Russian interference in the 2016 presidential election.
The special counsel's work put a spotlight on violations of the Foreign Agents Registration Act, known as FARA, and led a greater effort by the Justice Department to enforce it. The law requires those who work for foreign governments, political parties or other entities to influence American policy or public opinion to disclose their activities to the department.
Several former Trump aides who were charged by the special counsel acknowledged violating the statute in guilty pleas, including Paul Manafort, the former campaign chairman and Rick Gates, the deputy chairman. Mueller referred questions about Barrack to the U.S. Attorney's office in Brooklyn, apparently because the allegations went beyond his investigative mandate.
In one incident reported by The New York Times, Barrack tried to coordinate what Trump would say in a May 2016 campaign speech about energy policy with his contacts in the Persian Gulf, including al-Malik Alshahhi, the Emirati businessman.
In an apparent reference to Barrack's Persian Gulf contacts, Manafort asked him in an email about the speech: "Are you running this by our friends?"
This article originally appeared in The New York Times.