NoPrimaryTagMatch
Kerry could be affected by Clinton move to World Bank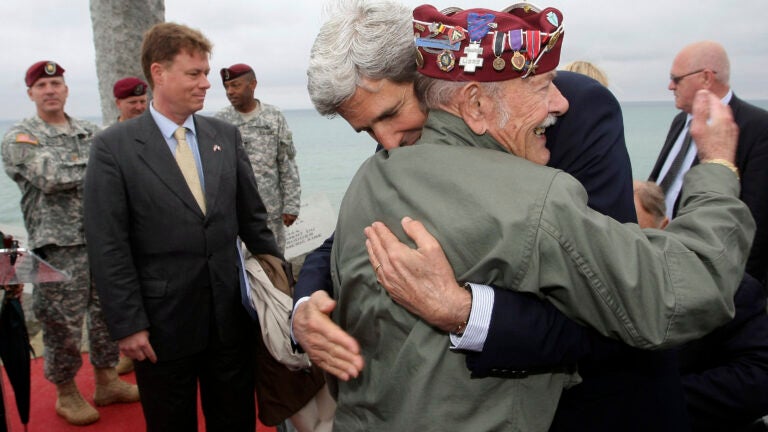 The possibility that Secretary of State Hillary Rodham Clinton is seeking the presidency of the World Bank, which a spokesman denies despite a prominent media report, could have huge political implications for Massachusetts.
Senator John Kerry has been positioning himself for years to be secretary of state, first laying the groundwork for an appointment before Barack Obama was elected president in 2008 and, more recently, acting as an administration emissary and logical successor to Clinton.
The World Bank presidency could open up in the middle of next year. Were Clinton to get the job, and Obama to pick Kerry as Clinton's replacement, it would create a Senate vacancy in Massachusetts.
Kerry is not up for reelection until 2014.
Governor Deval Patrick would have the power to name his replacement, a possibility many of the state's veteran House members have been hoping for as they weigh whether to campaign against Kerry's seatmate, Republican Scott Brown, next year.
Polls have shown Brown to be the state's most popular politician, and a direct appointment to a seat where he couldn't be the opponent would be far preferable to a nasty campaign against him.
An appointee replacing Kerry would have to stand up in a special election, and again when Kerry's term expired in 2014, but Republicans have struggled to find another candidate as popular as Brown.
The uncertainty of success in a campaign against him explains why none of the state's more prominent Democrats has plunged into the 2012 campaign. They think they would have an advantage in a special election where he's not a player. It also explains why the Democratic Senatorial Campaign Committee is still actively seeking a strong candidate against Brown next year.
So far six lesser-known Democrats have said they are running: Newton Mayor Setti Warren, City Year co-founder Alan Khazei, Democratic activist Bob Massie, state Representative Tom Conroy, Salem immigration lawyer Marisa DeFranco, and Newton engineer Herb Robinson.
The Reuters news agency, quoting sources, yesterday was the first to report Clinton was seeking the World Bank presidency.
The term for the current World Bank chief, Robert Zoellick, ends in the middle of 2012.
Deputy Assistant Secretary of State Philippe Reines, speaking for the traveling Clinton, told the press pool accompanying her: "It's completely untrue, and Reuters was told that.''
Clinton, meanwhile, has already signaled that she was ready to leave the secretary's post at the end of Obama's term, wary from the job's incessant travel.
The World Bank job would pay well and have an international profile befitting a former first lady and secretary of state. It also would give Clinton a bully pulpit to focus attention – and money – on women's issues, as she has said would be her intention.
Meanwhile, Kerry's connection to the administration was underscored today when he had breakfast at the US Naval Observatory with its occupant, Vice President Joe Biden.
He previously chaired the Senate Foreign Relations Committee, which Kerry now heads.